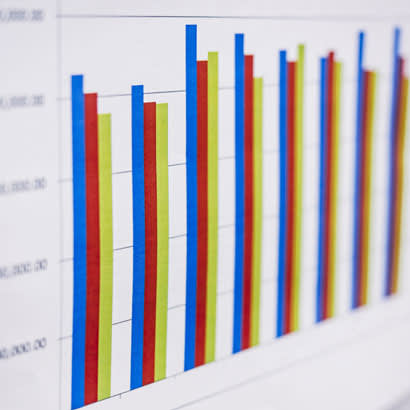 Park and recreation professionals have been challenged with a situation unlike many of us have ever witnessed with the Coronavirus Disease 2019 (COVID-19) pandemic. And, as the community heroes they are, they are stepping up and continuing to support their communities during this time — whether it be in the form of continuing to provide access to parks and open space, or, as is the case with a third of park and recreation agencies across the nation, serving meals to vulnerable youth and adults, opening their facilities to serve as emergency shelters or providing childcare for essential staff.
NRPA recently conducted its inaugural Parks Snapshot survey to learn how park and recreation leaders from across the country are confronting the COVID-19 pandemic. We will continue to provide weekly data from the NRPA Parks Snapshot survey, as state and local guidance and ordinances regarding COVID-19 are changing rapidly.
Among the key findings from the survey:
75 percent of park and recreation agencies are keeping all their parks open
92 percent of park and recreation agencies are keeping their trail networks open

Of those that have them, a majority of agencies also are keeping open their dog parks (58 percent) and community gardens (68 percent)
96 percent of agencies have closed all their indoor facilities
71 percent of agencies have closed their playgrounds
68 percent of agencies have closed permanent restrooms located at outdoor amenities
79 percent of agencies are using signage to enforce the closure of a park and recreation amenity
51 percent of agencies are locking gates to preexisting fencing
30 percent of agencies are wrapping equipment/entries with yellow tape
As far as budgets are concerned, park and recreation agencies report earned revenues (e.g., registration fees, rent from tenants, gym fees) will miss the current quarter (ending March 31) budgets by a median of 20-29 percent. The typical agency anticipates that earned revenues will miss next quarter's (ending June 30) budget by more than half. The most common steps park and recreation agencies have taken to reduce expenses include:
51 percent are reducing energy use at facilities
45 percent are implementing hiring freezes
40 percent are deferring/canceling capital projects
39 percent are deferring ongoing maintenance
One in five park and recreation agencies have laid off or furloughed staff as a result of COVID-19
The full results of the survey include verbatim comments shared by park and recreation leaders across the nation on their agencies' experiences in confronting COVID-19. This is an uncertain time with many unanswered questions, and we encourage you to continue the conversation with your colleagues around how your agency is confronting COVID-19 on NRPAConnect.
For more information about NRPA's response to COVID-19, as well as available resources for park and recreation professionals, please see our Coronavirus Disease 2019 (COVID-19) webpage.
Kevin Roth is Vice President of Research, Evaluation and Technology at NRPA.