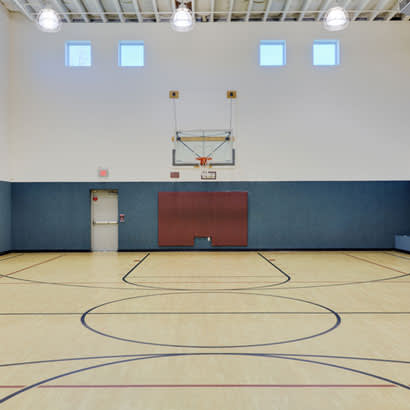 The NRPA Parks Snapshot provides the latest data on how park and recreation leaders from across the country are confronting the Coronavirus Disease 2019 (COVID-19) pandemic. I hope you find this information helpful as you make decisions at your agency during this uncertain time, while continuing to follow the guidance provided by your local and state governments and health officials, as well as the Centers for Disease Control and Prevention (CDC).
We will continue to provide weekly data from the NRPA Parks Snapshot survey, as state and local guidance and ordinances regarding COVID-19 are changing rapidly.
Among the key findings from the May 20-22 survey:
What's Open/What's Closed
This week we saw a significant increase in park and recreation agencies keeping open or opening all their trails (98 percent), parks (local parks: 88 percent; regional parks: 85 percent) and community gardens (83 percent).
Several amenities that had recently been closed at a majority of agencies are reopening across the nation, including:
Golf courses (93 percent)
Dog parks (67 percent)
Tennis courts (63 percent)
Beaches (61 percent)
Skateparks (54 percent)
Fifty percent or more of agencies are keeping closed all of their:
Playgrounds (85 percent)
Drinking fountains (64 percent)
Basketball courts (63 percent)
Permanent restrooms (51 percent)
Outdoor sports fields (50 percent)
New this week, we looked at the status of a few additional facility types: recreation centers, senior centers and indoor gyms. The vast majority of agencies with these facilities are continuing to keep these buildings all closed:
Senior centers (99 percent)
Indoor gyms (86 percent)
Recreation centers (84 percent)
Summer Plans
While summer is typically a hectic season for parks and recreation, decisions on seasonal plans and events are only now becoming official at many agencies. Among the seasonal offerings expected to be available this summer — either in-full or truncated — are:
Farmers markets (79 percent)
Summer camps for children of healthcare providers/first responders/essential staff (42 percent)
Summer camps for children of the general public (40 percent)
Fourth of July fireworks (21 percent)
Outdoor pools (21 percent)
Outdoor movies (21 percent)
Sports leagues (16 percent)
5K races and other running/walking events (16 percent)
Splash pads/spray parks (11 percent)
Festivals/concerts (6 percent)
Among the activities canceled for this summer are:
Festivals/concerts (51 percent)
Fourth of July fireworks (51 percent)
5K races and other running/walking events (46 percent)
Outdoor movies (36 percent)
Splash pads/spray parks (34 percent)
Outdoor pools (32 percent)
Summer camps/childcare for the general public (28 percent)
Protecting Your Team
Park and recreation leaders are implementing a number of measures to ensure staff safety, including:
Providing employees with disinfectant and cleaning supplies for workspaces
Using technology to promote physical distancing (telework, virtual meetings, etc.)
Limiting the use of shared spaces
Reminding workers of available support services and leave policies
Training employees on personal protective measures (hygiene, cleaning, cloth face coverings, use of PPE, stress management)
Altering workspaces to maintain physical distance (configuring partitions, rearranging furniture, installing signage, marking floors, installing directional markers, etc.)
Requiring face coverings in the workplace
Park and recreation leaders are reporting a large uptick in the past several weeks of park and recreation agencies providing personal protective equipment (PPE) to many of their employees, especially those that are on the frontlines of public interaction. Staff receiving both masks and other PPE (e.g., gloves, goggles, aprons) are:
Park rangers and police (87 percent)
Maintenance staff (76 percent)
Staff working in community outreach, such as childcare, shelters or food distribution (73 percent)
Park ambassadors (73 percent)
Recreation staff (64 percent)
Office-based staff (50 percent)
Access to protective products can be a challenge for individuals and agencies alike. The top sources used by agencies to procure protective products for staff include:
Purchase from janitorial producer suppliers (73 percent)
City/county emergency operations center (45 percent)
Purchase from medical product suppliers (38 percent)
In addition, here are highlights of the survey results from specific segments:
The full results of the survey include verbatim comments shared by park and recreation leaders across the nation on their agencies' experiences in confronting COVID-19. This is an uncertain time with many unanswered questions, and we encourage you to continue the conversation with your colleagues around how your agency is confronting COVID-19 on NRPA Connect.
For more information and to see results from additional surveys, visit NRPA's Parks Snapshot Surveys webpage.
For more information about NRPA's response to COVID-19, as well as available resources for park and recreation professionals, please see our Coronavirus Disease 2019 (COVID-19) webpage.
Kevin Roth is Vice President of Research, Evaluation and Technology at NRPA.