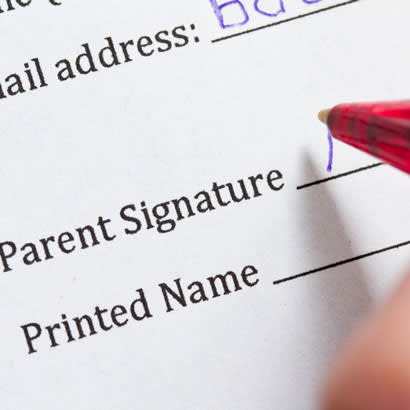 The NRPA Parks Snapshot provides the latest data on how park and recreation leaders from across the country are confronting the Coronavirus Disease 2019 (COVID-19) pandemic. I hope you find this information helpful as you make decisions at your agency during this uncertain time, while continuing to follow the guidance provided by your local and state governments and health officials, as well as the Centers for Disease Control and Prevention (CDC).
We will continue to provide weekly data from the NRPA Parks Snapshot survey, as state and local guidance and ordinances regarding COVID-19 are changing rapidly.
Among the key findings from the June 24-26 survey:
What's Open/What's Closed
In the two weeks since the previous Parks Snapshot, we have seen an increased number of park and recreation professionals opening more amenities to the public. This includes keeping open or opening all their trails (99 percent), parks (local parks: 91 percent; regional parks: 90 percent) and community gardens (91 percent).
Other amenities that a majority of agencies have fully opened include:
Dog parks (96 percent)
Golf courses (95 percent)
Tennis courts (94 percent)
Beaches for walking (93 percent)
Skateparks (87 percent)
Beaches for swimming (79 percent)
Campgrounds (78 percent)
Outdoor sports fields (74 percent)
Temporary restroom facilities (69 percent)
Permanent restrooms at outdoor amenities (64 percent)
Basketball courts (62 percent)
Playgrounds (54 percent)
While more amenities and facilities are beginning to reopen, the following park and recreation amenities have remained closed at a large number of agencies:
Senior centers (80 percent)
Drinking fountains (61 percent)
Indoor gyms (48 percent)
Recreation centers (37 percent)
Summer Meal Programs
Many children rely on the summer meal programs found at many park and recreation agencies across the country — a need that has grown with the pandemic. Among agencies that typically operate summer meal programs:
27 percent are offering summer meals as part of their summer youth programming
23 percent are offering summer meal programs even though the summer camps or other related programming have been canceled
16 percent are providing summer meals both inside and outside their youth programming
34 percent report they are not delivering summer meals this year due to the pandemic
Leaders at many park and recreation agencies who serve summer meals report offering this vital service this summer has resulted in a need for additional financial assistance. Park and recreation leaders indicate needing additional funding support for:
Staffing (59 percent)
Cleaning and disinfecting supplies (50 percent)
Personal protective equipment (PPE) for staff (39 percent)
Facility enhancements, such as washing stations, hand sanitizer stations, etc. (31 percent)
COVID-19 Waivers
In the wake of facilities and amenities reopening and programming restarting, 63 percent of agencies are requiring users/participants/registrants to sign legal waivers that acknowledge the potential risks associated with COVID-19. Requirements for a signed waiver are common for:
Summer camps/childcare (42 percent)
Sports leagues (41 percent)
Recreation/fitness centers (27 percent)
Pools/aquatic centers (19 percent)
Community Mental Health
Park and recreation leaders are not only on the frontlines of ensuring the public's physical health, but also their mental health. As recovery from COVID-19 continues, three in four park and recreation leaders envision their agency supporting community mental health and well-being. Roles include:
Offering virtual programming focused on mental health and well-being (yoga, meditation, arts and crafts, journaling, etc.) (44 percent)
Offering in-person programming focused on mental health and well-being (yoga, meditation, arts & crafts, journaling, etc.) (44 percent)
Building partnerships with social workers and mental and behavioral healthcare providers to connect community members to services (31 percent)
Training staff to better support mental health and well-being (being trauma-informed, mental health first aid, understanding adverse childhood experiences) (30 percent)
Conducting well-being checks on community members (phone calls, text messages, emails to community members to check in on them) (27 percent)
Budgetary Impacts
An increasing percentage of park and recreation leaders report their agencies have been asked to reduce operations and capital spending (for the budget year in effect on July 1):
66 percent of park and recreation agencies are facing a reduction in operations spending, with a median target range of a 10 to 19 percent reduction. Nearly one in five agencies are reducing operations spending by at least 30 percent.
57 percent of park and recreation agencies are facing reductions to capital spending budgets, with a median target range of a 50 to 59 percent reduction. One in five agencies reports that their capital budget has been zeroed out.
Park and recreation leaders have faced or are facing tough staffing choices due to current budget requirements. The following staffing steps are being taken or have been taken by park and recreation agencies across the country:
Hiring freeze of full-time staff (60 percent)
Shifting full-time staff into roles typically filled by seasonal/part-time staff (51 percent)
Laid-off or furloughed part-time/seasonal staff (48 percent)
Hiring freeze of part-time staff (44 percent)
Cut/eliminated professional development/education (39 percent)
Did not (or will not) be hiring youth seasonal staff this summer (35 percent)
Laid-off or furloughed full-time staff (14 percent)
In addition, here are highlights of the survey results from specific segments:
The full results of the survey include verbatim comments shared by park and recreation leaders across the nation on their agencies' experiences in confronting COVID-19. This is an uncertain time with many unanswered questions, and we encourage you to continue the conversation with your colleagues around how your agency is confronting COVID-19 on NRPA Connect.
For more information and to see results from additional surveys, visit NRPA's Parks Snapshot Surveys webpage.
For more information about NRPA's response to COVID-19, as well as available resources for park and recreation professionals, please see our Coronavirus Disease 2019 (COVID-19) webpage.
Kevin Roth is Vice President of Research, Evaluation and Technology at NRPA.