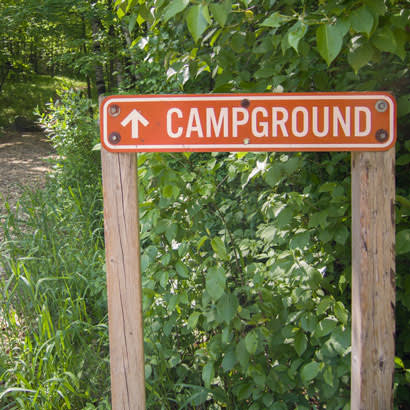 The NRPA Parks Snapshot provides the latest data on how park and recreation leaders from across the country are confronting the COVID-19 pandemic. I hope you find this information helpful as you make decisions at your agency during this uncertain time, while continuing to follow the guidance provided by your local and state governments and health officials, as well as the Centers for Disease Control and Prevention (CDC).
We will continue to provide weekly data from the NRPA Parks Snapshot survey, as state and local guidance and ordinances regarding COVID-19 are changing rapidly.
Among the key findings from the April 22-24 survey:
What's Open/What's Closed
Most park and recreation agencies continue to keep open all of their trails (86 percent), parks (local parks: 75 percent; regional parks: 66 percent) and community gardens (62 percent).
For the first time since conducting this survey, this week we looked at the status of campgrounds. Nearly a third of all agencies with campgrounds report at least some of these amenities are open, with 22 percent of agencies keeping all their campgrounds open.
Most agencies have closed all of their:
Permanent restrooms (76 percent)
Skateparks (74 percent)
Beaches (60 percent)
Outdoor sports fields and courts (59 percent)
Temporary restrooms (57 percent)
Dog parks (51 percent)
Planning for Spring and Summer Recreation
Park and recreation leaders are facing unprecedented decisions on all fronts. When it comes to opening recreation facilities and providing services, such as pools and summer camps, the vast majority of summer plans are on hold pending guidance from local and state government and public health officials.
Swimming Pools
In agencies with swimming pools, 83 percent of park and recreation agency leaders are awaiting additional guidance from local and state government and public health officials before making an official call to open or close their pools. Currently, six percent of agencies with swimming pools have decided to not open their pools this summer.
For those agencies planning for their pools to eventually open, they intend to promote public health through:
Enhanced cleaning of restrooms and other public areas
Signage promoting physical distancing
Limiting the number of people within the pool area at any one time
Limiting the number of people who may swim/wade in the pool at any one time
Summer Camps
More than 4 in 5 park and recreation agencies that typically offer summer camps report their plans are up in the air pending guidance from local, state and federal health officials. Ten percent currently plan to begin their summer camps on-time or later this summer.
Agencies that are planning to host summer camps this summer will promote public health at these events through:
Enhanced cleaning of restrooms and other public areas
Increased outdoor activities to promote greater physical distancing
Reducing the capacity of camps
Taking the temperature of children and summer camp staff daily
Ensuring drop-off and pick-up occurs outside the facility
Planning for Future Reopening
53 percent of park and recreation agency leaders are currently developing plans in coordination with public health authorities that informs the reopening of facilities and the re-launching of programs. Further, 39 percent of agencies have not begun this process yet, but intend to do so soon.
For agencies with a fully developed plan, or those currently developing a plan, several elements are being used for the reopening of facilities and the re-launching of programs, including:
Communications plans to the public
Safety protocols for agency staff
Plans with a phased opening of facilities and offerings
Community education and awareness campaigns on safe usage of parks and amenities
Staff trainings on physical distancing and cleaning routines
Safety protocols for park users
Acquisition of hand sanitizer, PPE, cleaning supplies, physical barriers and other protective resources
Polices/practices for enforcing CDC's guidance for physical distancing, hand washing, etc.
Mitigation plans in the event there is an infection at an agency's facility/park (including communication strategies)
Mitigation plans in the event infections increase in the town/city/county/state (including communication strategies)
In addition, here are highlights of the survey results from specific segments:
The full results of the survey include verbatim comments shared by park and recreation leaders across the nation on their agencies' experiences in confronting COVID-19. This is an uncertain time with many unanswered questions, and we encourage you to continue the conversation with your colleagues around how your agency is confronting COVID-19 on NRPA Connect.
For more information about NRPA's response to COVID-19, as well as available resources for park and recreation professionals, please see our Coronavirus Disease 2019 (COVID-19) webpage.
Kevin Roth is Vice President of Research, Evaluation and Technology at NRPA.