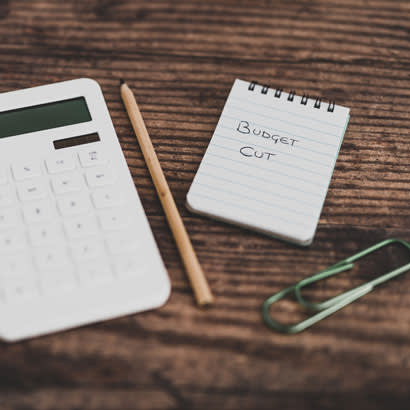 The NRPA Parks Snapshot provides the latest data on how park and recreation leaders from across the country are confronting the COVID-19 pandemic. I hope you find this information helpful as you make decisions at your agency during this uncertain time, while continuing to follow the guidance provided by your local and state governments and health officials, as well as the Centers for Disease Control and Prevention (CDC).
We will continue to provide weekly data from the NRPA Parks Snapshot survey, as state and local guidance and ordinances regarding COVID-19 are changing rapidly.
Among the key findings from the April 15-17 survey:
What's Open/What's Closed
Most park and recreation agencies continue to keep open all of their trails (91 percent), parks (local parks: 76 percent; regional parks: 71 percent) and community gardens (65 percent).
For the first time since conducting this survey, we looked at the status of marinas/boat ramps and found that 61 percent of agencies with these amenities are keeping them open.
Most agencies have closed all of their:
Playgrounds (94 percent)
Permanent restrooms (80 percent)
Beaches (50 percent)
Skateparks (76 percent)
Outdoor sports fields and courts (65 percent)
Golf courses (63 percent)
Temporary restrooms (63 percent)
Dog parks (57 percent)
With 35 percent of agencies keeping some or all of their farmers markets running during this time, they have taken multiple steps to promote safety among customers and vendors, including:
Signage displaying proper physical distancing protocols
Spacing out vendor stalls
Postponing or canceling additional programming offered at market sites
Providing handwashing stations or hand sanitizer at vendor stalls
Limiting the number of customers inside the farmers market at any one time
Online and/or pick-up orders to minimize physical interaction
Limiting the number of vendors
Payments made only by credit/debit/SNAP EBT cards and touch-free methods
Current and Future Fiscal Year Spending
Nearly half of all agencies have received requests to make cuts to their current fiscal year budget, while 31 percent of agencies are already making cuts to the next fiscal year's budget. The typical budget cut request has been in the range of 10-19 percent.
More than 90 percent of all agencies report reducing their expenses. The most common expense cutting measures are reducing discretionary purchases of supplies and outside services (72 percent) and implementation of a hiring freeze (62 percent). Additional measures include:
Deferring/canceling capital projects (54 percent)
Laying off/furloughing part-time and seasonal staff (51 percent) or full-time staff (8 percent)
Reducing energy use at facilities, such as reducing lighting in buildings and at outdoor facilities and reducing HVAC operations in buildings (49 percent)
Ramping down/deferring ongoing maintenance (34 percent)
Reducing the use of outside contractors, such as landscaping services (21 percent)
Protective Measures for Agency Staff
Park and recreation agencies are providing personal protective equipment (PPE) to many of their employees, especially those that are on the frontlines of public interaction. Staff that is receiving both masks and other PPE (e.g., gloves, goggles, aprons) are:
Park rangers and police (72 percent)
Maintenance staff (58 percent)
Staff working in community outreach, such as childcare, shelters or food distribution (58 percent)
Park ambassadors (45 percent)
Park and Recreation Agency Pandemic Response Services
Currently, 37 percent of park and recreation agencies are offering one or more of the following COVID-19 pandemic response services in their community:
Distributing meals to older adults (22 percent)
Distributing/serving food to vulnerable families (13 percent)
Distributing food to youth (11 percent)
Opening agency facilities to serve as emergency shelters (11 percent)
Care for the children of essential agency staff (8 percent)
Opening agency facilities to serve as COVID-19 overflow testing and treatment sites (5 percent)
Care for the children of other government, medical and public safety staff (4 percent)
The full results of the survey include verbatim comments shared by park and recreation leaders across the nation on their agencies' experiences in confronting COVID-19. This is an uncertain time with many unanswered questions, and we encourage you to continue the conversation with your colleagues around how your agency is confronting COVID-19 on NRPA Connect.
For more information about NRPA's response to COVID-19, as well as available resources for park and recreation professionals, please see our Coronavirus Disease 2019 (COVID-19) webpage.
Kevin Roth is Vice President of Research, Evaluation and Technology at NRPA.