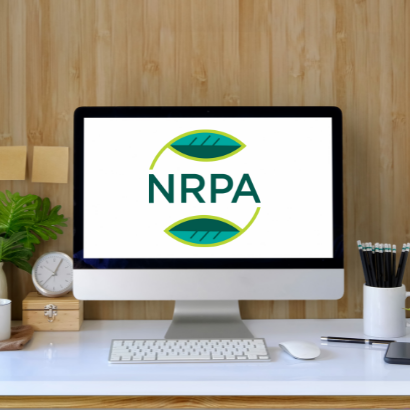 We're rolling out an exciting new approach to online education at NRPA in 2022, with a jam-packed schedule of insightful Talks, engaging Clinics and interactive Sandboxes to keep you learning with your peers throughout the year.
NRPA has a long history of producing webinars that provide useful new knowledge to practitioners in the field. This updated appr­oach builds on that tradition to give our participants richer and more interactive learning experiences. We're creating more opportunities for park and recreation professionals to learn from each other and want our participants to play an active and engaged role in their own learning.
Talks will take the place of most of the traditional "webinars" you may be used to moving forward. They'll feature leaders in the field, innovative practitioners and knowledgeable experts sharing valuable insights from their work. Some talks will spotlight one speaker, while others will pull together a panel of guests to discuss a theme or topic. Every talk will end with time for Q&A. Some talks will include opportunities for participants to earn 0.1 Continuing Education Units (CEU) toward maintaining their certifications.
Clinics will make room for more hands-on learning. They'll focus on just one or two key concepts or skills and guide participants through applying them in meaningful and relevant ways. Participants will walk away from Clinics having already put their newfound knowledge into practice, making it easier to see how it fits into their daily work.
Sandboxes will give participants a platform to dialogue and problem solve together on a range of timely challenges in the park and recreation profession. Sandbox facilitators will name a broad topic to explore and invite participants to bring forward specific issues, puzzles or problems that they're grappling with in their work related to the topic. Then, in breakout rooms, participants will unpack their challenges together and work on devising new solutions to test back on the job.
We're also bringing some more consistency to scheduling and programming for what used to be called the Premier Webinar series. The new 2022 Monthly Virtual Learning Subscription package offers even more free benefits to NRPA Premier members and welcomes standard members and others to join in. The package includes eight Talks and four Sandboxes, which are pre-scheduled throughout the year. Monthly topics will focus on the following topics:
Advocacy and Access
Health and Wellness
Conservation and Resilience
Park Operations and Maintenance
Research
Beyond the monthly subscription package, 2022 will feature 10 free Talks and four free Clinics focused on themes of Equity in Practice and four Talks spotlighting innovations in the field. We will continue to host pop-up Talks on a wide range of other subjects at the heart of the park and recreation profession, with many opportunities to earn CEUs. Keep an eye on our NRPA Online Learning schedule to see what's coming up in 2022!
If you have any questions about these new learning opportunities, please email the NRPA Online Learning team.
Taylor Jeromos (she/her) is NRPA's hybrid learning specialist.
Cheryn Rapp (she/her) is NRPA's hybrid learning specialist.
Philip Silva, Ph.D. (he/him) is NRPA's director of learning.