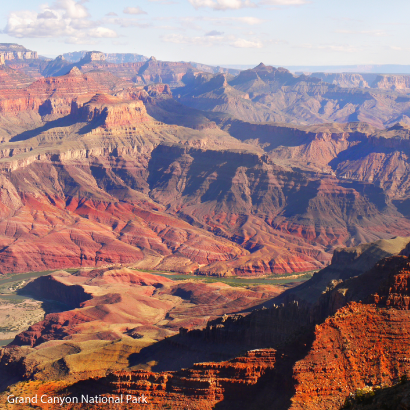 As we shared earlier, the National Park Service is proposing increasing the entry fees for 17 of the most popular National Parks. As reported, the park service plans to use the increased revenue to offset the nearly $12 billion backlog in deferred maintenance. The cost per vehicle in these 17 parks would jump from $25-$30 per car now to $70 per vehicle under the proposed change. Individual entrance fees would more than double from the current $10-$15 to $30 per person.
Results of a new Outdoor Alliance for Kids poll found that 68 percent of respondents were opposed to the raise in fees with 64 percent of those surveyed saying that the proposed increase would make them less likely to visit a National Park Service site. The poll also shows these feelings are shared by American's across the political spectrum. NRPA joins OAK in its concern that these proposed changes would negatively impact the ability of families to access some of the most popular outdoor attractions.
As land managers, you know the power that parks and public lands and the ability to access them can have on people of all genders, races and economic backgrounds. We are concerned these increased fees would make it increasingly difficult for all individuals and families to afford a visit.
While we believe that land managers should have the flexibility to adjust fees to help meet ongoing operations and maintenance needs, we're concerned that any increases raised by revenue are dwarfed by proposed budget cuts to the National Park Service. NRPA has joined OAK in submitting comments to the National Park Service on this proposed change. We look forward to working with our OAK partners to promote access to recreation opportunities in local parks, nearby nature in state parks, and once-in-a-lifetime experiences in our national parks to ensure that ALL children have the opportunity to experience the power of parks.
OAK is a national strategic partnership, made up of nearly 100 organizations, including NRPA, who have a common interest in connecting children, youth and families with the outdoors in a safe and accessible way. The OAK survey was conducted by Hart Research Associates/Chesapeake Beach Consulting and included online interviews with 1,000 adults.