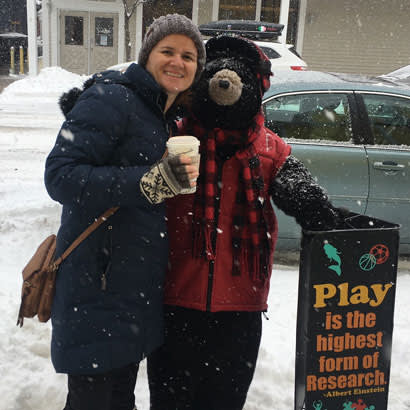 As someone who has been teaching the Certified Park and Recreation Professional (CPRP) prep course since 2009, my journey to become a Certified Park and Recreation Executive (CPRE) came as a surprise, even to me. During the 2018 NRPA Annual Conference in Indianapolis, several people started talking with me about the CPRE exam and their temptation to sit for it. In fact, I had at least three people suggest study groups. At the time I was indifferent, to say the least, but as I started thinking more and more about it, I realized that studying for the exam, not just having the designation, would be helpful.
Like many professionals in the field, my work is focused on one area — in my case, professional and organizational development — but my knowledge spans across different departments and needs. I am required to be a jack of all trades. Because I work for the largest special district in the nation, Chicago Park District, my organization is unique. Where professionals at other agencies may have to wear multiple hats, such as planning, purchasing, treasury, etc., Chicago Park District has departments to take care of those tasks. Although I have exposure to every area, I knew I wanted a better understanding of their functions inside and outside the walls of the Chicago Park District. That's why I decided to start preparing for the CPRE exam.
Prepping and sitting for the CPRE exam requires that you read Management of Park and Recreation Agencies — a 776-page book (yes, you read that right). There aren't any short cuts or cliff notes to this book, and it's incredibly daunting. Yes, you must set aside the time to read the book — and I mean really read —but it's worth it. It gives you an in-depth perspective of the field and what is required to be a director and CPRE. It's well written and has become my go-to guide that sits prominently on my desk.
I decided to sit for the exam in May 2019. As I suggest to my CPRP students, I registered for the exam as soon as my credentials were approved by NRPA. As the date approached, I realized that I made the mistake of scheduling my exam for the day after Mother's Day. This was a colossal error that meant I would either need to change my exam date or live with missing out on that Mother's Day for the rest of my life (although my mother and mother-in-law would understand). Thankfully, we were allowed to change the date one time, so I moved it to July.
As the date approached, I took every moment I could to read and reread the chapters, particularly those that are my weak points (finance, UGH!). I walked into the exam feeling somewhat prepared, but anxious for the unknown. Unlike the CPRP exam, there aren't any practice exams or questions to reference, so you really don't know what to prep for. As I sat down, the first questions felt pretty good and my confidence level rose, but as they kept coming at me, I started losing steam and patience. And then I made a grave mistake. I didn't follow my own advice and sat through the entire three-hour test without so much as a sip of water or food. That was my downfall.
I walked out of the exam thinking I may have done okay, only to find out that I missed by six points. I was devastated and mad. As I stomped down the steps and onto the street, I berated myself for making such a foolish mistake. About two blocks into my fit, my mind shifted. There was no way I was going to let this test beat me, so I set up my plan to retake the exam and called NRPA to see what I had to do.
The second time was going to be different. This time, I knew exactly what the questions looked like and knew where I had previously failed. I prepared for a sprint when I was signed up for a marathon. I took out my trusty management book (that, honestly, I was hating by now) and began rereading the areas that were the most challenging. I also took the online CPRP prep exam multiple times so that I could get my mind around sitting for so long. When my exam retake day came, I had a full supply pack at the ready and a plan for when I was going to take a break.
As I sat down for that first question, I reminded myself that I could do this. Once again, I reread each question and answer before selecting an answer. But unlike last time, I didn't fret over the ones that I honestly didn't know (ok, maybe there was a bit of fretting) but instead flagged them and moved on. I also took a quick 10-minute break about halfway through for a jolt of caffeine, a protein bar and several deep breaths. When I came back to the test, I was amped up and ready to go. I won't lie, as I walked up to the proctor to get my score, I was terrified she was going to say I didn't pass, but thankfully she smiled. I did it!
Though the exam was a challenge and the preparation was taxing, it was entirely worth it. Not only did I leave with my CPRE, but I also left with greater confidence and a more thorough understanding of this industry that I so love. It also was one more component in the long line of investments I've made in my career that has helped me become the professional I am today.
I'm thankful I took the time to invest in myself and my industry. I'm a proud CPRE today and I hope you will join me at the podium one day (I am talking to everyone, but particularly those three that convinced me to take it. You know who you are and you better take it!).
Nicole Ginger, MAEA, CPRE, is the Director of Workforce Development for Chicago Park District.