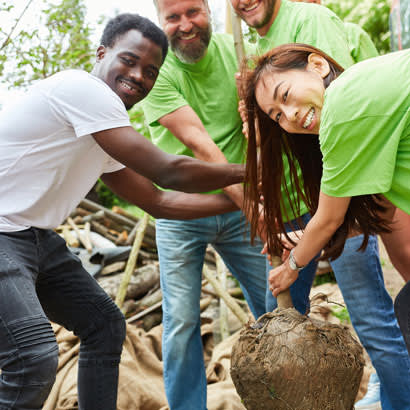 Last week, President Joe Biden announced the launch of the American Climate Corps. Through this opportunity, approximately 20,000 young people will be able to participate in workforce training and service initiatives in the clean energy, conservation and climate resiliency fields.
Restoring coastal wetlands, managing forests and deploying clean energy are just a few examples of the training participants can expect to receive through the American Climate Corps. This program has been a top legislative priority for NRPA and we have joined other supporters of a conservation corps to encourage Congress and the White House to advance this goal.
We know that park and recreation agencies are at the heart of climate resilience work. Exact details about the program are still being worked out, but becoming involved in this program will not only build capacity for your agency, it also will help build and maintain relationships with traditionally underserved community members through completing projects and/or engaging youths from these communities to get them involved in the program.
Coordination between the U.S. Department of Labor, Department of the Interior, Department of Agriculture, Department of Energy, National Oceanic and Atmospheric Administration, and AmeriCorps will ensure that agencies across the federal government are implementing the program together. AmeriCorps will serve as the hub for the American Climate Corps program and is collaborating with Arizona, Utah, Minnesota, North Carolina and Maryland as implementation partners.
Park and recreation agencies can sign up here to express interest in the program and receive the latest news and updates as they become available. NRPA's Public Policy and Advocacy team will also keep our membership updated as more information becomes available.
The National Recreation and Park Association celebrates this victory for healthier and more climate-resilient communities. The launch of the American Climate Corps will help ensure we have the future workforce necessary to protect and preserve the essential infrastructure of parks and open spaces across the country.
Elyse Gentile (she/her) is NRPA's executive branch specialist.
Kyle Simpson (he/him) is NRPA's director of government affairs.