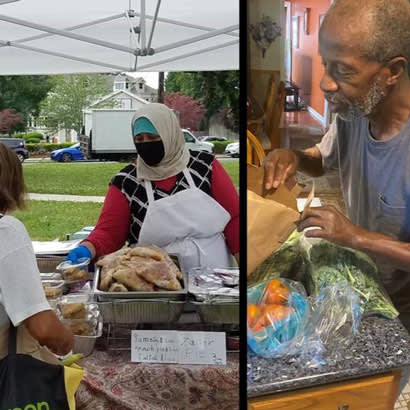 When NRPA launched the Parks as Community Nutrition Hubs grant program last year, we had no idea that the world was about to shift.
Supported by funding from the Walmart Foundation, this grant program aims to build the capacity of 15 local park and recreation agencies to transform into community nutrition hubs — trusted gathering places that provide access to affordable, healthy foods and essential nutrition support and services that reduce food insecurity, strengthen healthy decision making and improve health outcomes.
As the two-year grant program began in early 2020, the park and recreation professionals at the 15 agencies began planning and assessing community needs in order to implement unique hub models.
Then came the start of the coronavirus (COVID-19) pandemic and stay-at-home orders that went into effect. Park and recreation professionals sprang into action and their agencies organically became community nutrition hubs. All across the country, these professionals were on the front lines of serving meals, providing childcare for essential workers, facilitating COVID-19 testing sites, and supporting access to crucial food security benefits like SNAP and WIC.
As the world works to find its "next normal," the Parks as Community Nutrition Hubs grant work continues. NRPA is telling this story through a three-part video series throughout the next year. In the newly released first video, we're looking at the initial phase of this grant — addressing why park and recreation agencies are perfectly suited to serve as nutrition hubs, the importance of prioritizing community needs and building partnerships during the planning stage, and the impact COVID-19 played on grantees' work thus far.
Over the next few months, we'll be sharing more stories of this work, including the importance of centering equity as grantees work to bring their nutrition hub plan to life in a way that meets the needs of all community members, as well as sharing the impact these hub models can have on communities for years to come. We invite you to share in the journey and learn more.
Maureen Neumann is an NRPA Program Manager.