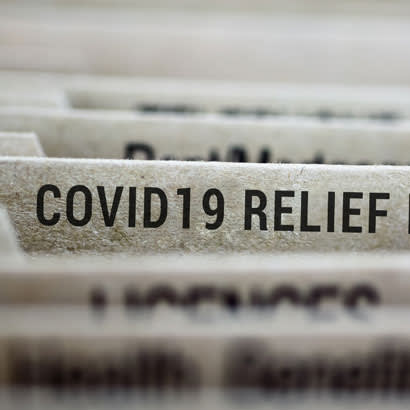 Congress passed and President Joe Biden quickly signed the American Rescue Plan Act of 2021 (ARPA) into law earlier this week on the one-year anniversary of coronavirus (COVID-19) being declared a global pandemic. The ARPA is a $1.9 trillion dollar package that will assist families and communities struggling with the impacts of the pandemic, including speeding up the administration of COVID-19 vaccines that will be vital for the return to normalcy.
The NRPA public policy and advocacy team has closely followed and worked diligently to help shape this legislation and previous COVID-19 recovery packages. Our goal remains to ensure that park and recreation departments and associations can access recovery funds. We advocated for financial relief for state and local governments to minimize and avoid drastic cuts to park and recreation department budgets whenever possible.
To help our members maximize the economic relief opportunities provided by the ARPA, we have prepared a summary of some of the relevant provisions of the bill:
Direct aid to states, counties and cities
$195.3 billion for states
$65.1 billion for counties
$45.57 billion for cities with populations of 50,000 or greater
$19.53 billion for cities with populations less than 50,000
$20 billion for tribal governments
$4.5 billion for territories
How to access these funds: These funds will be allocated and distributed by government officials of state and local governments. Therefore, it is imperative you talk to your mayor, city manager, city council and governor's office about the needs of your department. While it may be difficult to get direct access to these funds, as the needs are many, this extra funding will help fill holes in your city/state budget and prevent cuts. Now would be a great time to get your "friend groups" involved in advocating for your needs for these funds.
$10 billion for the U.S. Treasury Department to provide payments to states, territories and tribal governments to fund capital projects relating to work, education and health monitoring, including remote options, in response to the COVID-19 emergency
How to access these funds: This funding is for "shovel ready" projects. The full details of this program haven't been released yet, but as it is intended for the U.S. Treasury Department, it would be wise to begin talking to your city about "shovel ready" projects that could be funded under this initiative.
$8.8 billion at the state level for afterschool and summer education
How to access these funds: The U.S. Department of Education will begin implementation immediately, but the details are still unclear. Stay tuned for more information. Your state Afterschool Alliance coalition groups are also a great place to get the latest news on these funds.
$22 billion at the local level for afterschool and summer education
How to access these funds: Like the $8.8 billion for state-level funding for afterschool and summer education, details on this funding are still unclear. The U.S. Department of Education will have details in the coming weeks and months.
$1 billion to support an increase in AmeriCorps volunteers responding to communities impacted by COVID-19
How to access these funds: If your agency has an interest in involving AmeriCorps volunteers in your work, this money will provide additional resources for host applicants. For instance, some agencies use AmeriCorp members as resources to support summer programming. Your state service commission is the best resource for more information on this funding and the AmeriCorps program.
$1.4 billion for programs in the Older Americans Act, including support for nutrition programs and community-based support programs
How to access these funds: The Administration for Community Living oversees these programs and has resources here.
$1.25 billion for the Shuttered Venue Operators Grant program
How to access these funds: A previous COVID-19 aid package included funding for the shuttered venue operators grant program, and this package provides additional funding. The Small Business Administration (SBA) expects to begin the program in April 2021. If your department has venues that have been unable to host events, learn more about the program here.
SBA is currently advising that only agencies existing solely for the purpose of managing a shuttered venue would be eligible for this funding. NRPA is currently seeking clarifying information, but we also suggest contacting your regional SBA office for more information on your specific eligibility.
We would love to hear about your experiences accessing these new funds. If you have questions, problems or success in accessing these funds, please let us know by emailing us at advocacy@nrpa.org. We can make a stronger case for any future funding if we know how NRPA members have benefitted or have been excluded from previous relief funds.
To learn more about NRPA's public policy and advocacy team and NRPA's advocacy priorities, as well as identify how park and recreation professionals can take advantage of federal relief funding through the American Rescue Plan, join us for the NRPA Premier Webinar, How to Advocate for Your Agency and Federal Relief Funding, on Thursday, April 8 at 2 p.m. EDT.
Kyle Simpson is NRPA's Senior Government Affairs Manager.