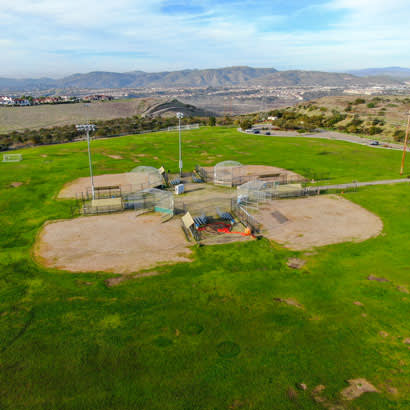 In many ways, the challenges facing youth sports during the coronavirus pandemic represent a microcosm of the challenges facing America: fear of spreading COVID-19, fatigue over shutdowns, inequitable distribution of guidelines and/or disregard of guidelines, mental health challenges, and a widening gap in experiences based on race and income.
The impact of COVID-19 on youth sports is only just starting to crystalize. While the long-term consequences will likely take years to fully understand, it's already clear many youth are at greater risk of being left behind without physical activity – a major problem since research shows physically active children are less likely to be obese, report lower levels of depression, perform better academically, have reduced health risks as adults and become active parents with their own children.
Quality, community-based sports will be more important than ever during the recovery from the pandemic. Park and recreation departments have a greater opportunity to market their role in this area given the likely desire by parents for more local and affordable sports offerings.
This need was reflected in recent findings from the Aspen Institute's Project Play initiative, produced through a September 2020 survey of youth sports parents in partnership with Utah State University. While parents report they are more comfortable having their child play community-based sports (58%) than travel sports (52%), concerns are growing that local programmers who traditionally engage youth at scale (park and recreation departments, YMCAs, Boys and Girls Clubs, Police Athletic Leagues) won't be able to keep up with organized sports — some of which are privately funded and further ahead in the recovery process.
Many of the 10,000 park and recreation departments that provide their own sports programs will eventually try to return. However, according to the National Recreation and Park Association, 90% of surveyed park and recreation professionals said the pandemic has negatively impacted their agencies' youth sports programming. They face budget cuts and layoffs as well as liability and policies that private sports providers may not.
The Aspen Institute survey of youth sports parents shed light on what's happening now in youth sports and the challenges ahead.
The average child is spending about 6.5 hours less per week on sports during the pandemic. Free play, practices and competitions have all significantly declined. Three in 10 parents say their child is no longer interested in playing sports.
Children living in a household making $100,000 or more are spending more than two hours additional time on sports each week during the pandemic than a child in a home under $50,000. That gap was less than one hour before COVID-19. As 2019 research showed, youth from low-income homes quit sports because of the financial costs at six times the rate of those from high-income homes.
Last summer, researchers from the University of Wisconsin conducted a study to uncover the impacts of not being able to participate in youth sports (due to COVID-19) on high school athletes. With physical activity down 50% during the pandemic, the survey found that 65% of high school athletes reported anxiety symptoms, with 25% suffering moderate or severe anxiety – leading researchers to reiterate the correlation between physical activity and mental health.
When the pandemic ends, equitable youth sports programming will be more important than ever. Some traditional youth sports organizations are going to cease to exist due to finances. Some families will want to return to sports but with fewer costs and time demands.
"There's a unique opportunity to establish what youth sports can be. It's probably an opportunity many park and rec departments have not had before. I think there will be a gravitation back to community-based leagues, and they (park and rec departments) need to seize on that opportunity," said Nate Baldwin, former youth sports programmer for the Appleton (Wisconsin) Parks and Recreation Department, which increased its youth sports participation by 70% between 2014 and 2020.
Baldwin said the approach that Appleton Parks and Recreation Department took prior to COVID-19 to grow participation can work for many departments now.
Turn inclusion into a positive that's a selling point for families. "Inclusion means giving kids some unique ways to develop their confidence, sense of empathy, mentorship capability and leadership," Baldwin said.
Train more coaches so families feel their child has quality coaching. Training means more than teaching sport skills, though that's important. There's also a need for coaches to learn how to create environments that foster social and emotional development for young athletes. Appleton challenged coaches to find the unique contributions of every player on the team. "We had the ability to control 80-100 teams instead of leaving it up to each individual team to create their own culture," Baldwin said. "That's a real advantage parks and rec has with one umbrella."
Be willing to innovate with a big-picture vision of youth sports' role in park and rec departments. "There's a lot of comfort in the status quo," Baldwin said. "This is uncomfortable. Being different and innovative requires confidence and a lot of belief. I think leaders will emerge. This is their moment to shine."
Jon Solomon is editorial director of the Aspen Institute Sports & Society Program, whose main initiative is Project Play. Future stories in this series will explore how park and recreation departments are creatively serving their communities during the pandemic.
This blog series is supported through NRPA's collaboration with The Walt Disney Company. As part of their commitment to healthy living, Disney and the National Recreation and Park Association have joined forces to increase equitable access to inclusive play opportunities – including youth sports – for children and families nationwide. Disney and NRPA have worked together for nearly a decade on initiatives designed to provide communities with greater access to play.