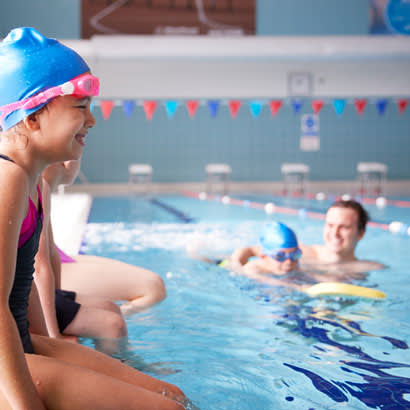 With the summer season quickly approaching, parents typically would be enrolling their children into swimming lessons, registering them for swim teams or buying season passes to their favorite waterpark. However, the COVID-19 pandemic has forced park and recreation departments to reevaluate aquatics operations, including if and when to re-open facilities. Some cities have already elected to close public pools for the summer, while other agencies continue to monitor the situation and draft a variety of facility operational plans that can adapt as the situation continues to evolve.
As a result of the closures across the nation, some people in Arizona and New York have already started to voice their concerns about the potential increase in drownings. Now more than ever, it is important to use our online resources to get our community water smart.
Responsibility of park and recreation departments
Park and recreation departments play a vital role in serving the youth in our communities. We are responsible for making swim lessons affordable, accessible and available to all members of our community.
Affordability
This is something that may be out of our control, especially now with the prevalence of budget cuts. You may want to ask yourself: are my lessons priced fairly and equitably? How do they compare to those of surrounding cities?
Offering classes at a more affordable price will ensure that many in your community are able to learn a lifesaving skill and fill your classes.
Accessibility
Typically, when we think about accessibility issues in parks and recreation, we may think of the Americans with Disabilities Act (ADA). But what about some of those other constraints that may prevent a segment of your community from visiting your pool or enrolling in swim lessons? Think about how your facility can improve on some of these issues cited as constraints:
Language barriers
Inadequate transportation
Lack of information
Physical distance
Some YMCAs have taken swim lessons to kids by providing them at their apartment complex pools, while cities like Dallas have expanded their year-round programming by partnering with the school district.
Availability
If your lower-level classes are continuously reaching capacity, instead of turning away eager parents, consider offering an additional class at the same time or even later.
Update Your Swim Lesson Programs
Like many of my peers in aquatics, my first job was as a lifeguard and swim instructor at my community pool. I quickly fell in love with teaching swim lessons early on and took pride in the progress. After years of teaching, it is easy to get caught in your own ways, and after a while, our classes can become stagnant.
Use this time to review your swim lesson plans. What do we want our instructors to teach at every level and what is the goal of our program? Sometimes our expectations of what we want our participants to learn may be high. Not everyone who comes through our program will join a swim team. I personally believe we are here to prevent drownings. So, let's stick to the basics.
Each class a child attends should improve their chances of surviving a near-drowning incident. If we view our classes through this lens, we can reach larger parts of our communities.
Drowning Prevention Campaigns
There are a variety of pool safety resources available to us. Use the following resources to help guide your messaging and create your own resources.
However, we need to do more than online advertising and sticking up posters at our facilities. Of course, during these times we will have to keep most of our messaging online. Once we can gather in larger groups, consider reaching out to your school district to set up a "Water Safety Day."
Contact your local school district to set up water safety days at elementary schools
Visit apartment complexes in your city to educate parents on pool safety
Teach boater safety at a lake or beach
As the impacts of COVID-19 are slowly making their way into aquatics, we need to look for different ways to keep our communities safe in and out of the water. Dedicating time to providing lifesaving tips and skills through online instruction will be one of the ways our departments can continue connecting with our residents for the foreseeable future.
Cesar Valdes is the Aquatics Specialist at Thrive for the Lewisville Parks & Recreation Department. He graduated from the University of North Texas with a Bachelor of Science in Recreation, Event, and Sports Management. Cesar's first job was as a lifeguard at his community pool in Dallas and ever since then, he has enjoyed working in this field. Cesar's favorite part of his job is being able to provide programs for kids, teens and adults. As a participant and instructor, he understands the type of positive impact taking swim lessons, joining a swim, and spending family time at the pool can have on people and he hopes to be a part of that in Lewisville.