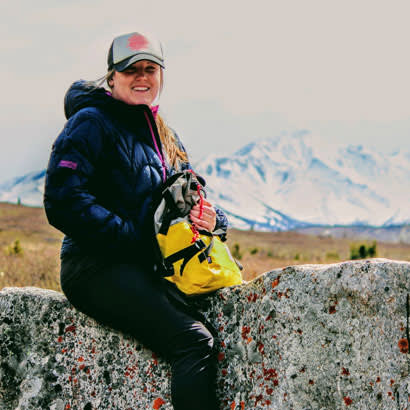 If you're a passionate go-getter like me, you're always looking for opportunities to improve, take on more responsibility and show that you're committed to your career. The park and recreation field is so vast, with ever-changing trends and ongoing knowledge to be learned. I often find it challenging to balance my daily tasks as a recreation coordinator and my long-term goals of investing in myself and my career. There is never enough time in the day! Luckily, I was able to get ahead of the game by becoming a Certified Park and Recreation Professional (CPRP).
So, you want to step up your professional game? Obtaining this invaluable credential in the park and recreation field is a great way to refine your knowledge, further your career and stay committed to the profession. Since earning my CPRP certification last year, I have reaped the rewards of a more satisfying and successful career. Did I convince you to apply and register for the exam yet? If not, here are three ways that becoming a CPRP will help you succeed in your career:
1. Earning your CPRP helps build confidence in your skills.
As a young professional in the field, I occasionally feel the pressure to perform well or lack confidence because my coworkers have years of experience on me. Becoming a CPRP helped build my confidence in the skills I possess and prepared me for new challenges I will face in the future.
Prior to my certification, one key component of the CPRP exam that I did not feel confident in was finance. I knew I had the skills to tackle most financial tasks, but I lacked confidence in my abilities. Challenging myself to study for the CPRP exam and learn financial components in more detail gave me the confidence to take on the treasurer role in my state organization a few months after I received my certification.
Through studying for and taking the CPRP exam, I was able to revisit topics and ideas that I have not dealt with in several years and gain practical knowledge on how to pursue certain issues — all of which led to feeling confident in my ability to perform well in any role in the park and recreation field.
2. Earning your CPRP shows your employer you are committed.
CPRP is the most respected and notable credential in the park and recreation field. Hold your organization to a higher professional standard by obtaining certification. One reason I wanted to become a CPRP was in hopes that it would show my employer the dedication I have to my position and to the community I serve.
More often than not, your employer will support your decision to earn your certification and, in some cases, pay for the exam fee. Luckily, my department was able to cover the cost of the exam and study guide. In return, I showed my commitment to the exam and that it was a worthwhile investment for my employer by purchasing additional study materials, including the Online Practice Exam, and scheduling study sessions for myself.
Employers are always looking for the most qualified, current and determined professionals. Whether you've been at your position for years or you are applying for a new job, employers recognize the CPRP credential and use it to differentiate professionals and job applicants who are committed to the profession.
3. Earning your CPRP encourages you to make an investment in yourself and additional learning.
Professional development and continuing education are key components of any successful career. Many park and recreation professionals choose to engage in professional development to build skills, work towards career advancement and seek as much knowledge as possible. Earning your CPRP certification will help you achieve your personal and professional goals, boost your knowledge and skills, increase your value to your current and future employers, and encourage you to seek additional learning.
Once you become a CPRP, you are required to earn CEUs to keep your certification current. CEUs can be earned by attending conferences, holding leadership roles in park and recreation organizations, writing blogs like this and more. This only further expands your knowledge of the field and ensures you will be an asset far into the future.
Step up your professional game and commit to investing in yourself, your career and your professional goals by earning your CPRP certification in 2020. You'll boost your self-confidence and knowledge of the skills needed to succeed in the field and hold a sought-after credential that will contribute to future learning and professional success.
Lauren Eck, CPRP, is the Recreation Coordinator for the Fairbanks North Star Borough Parks & Recreation Department.