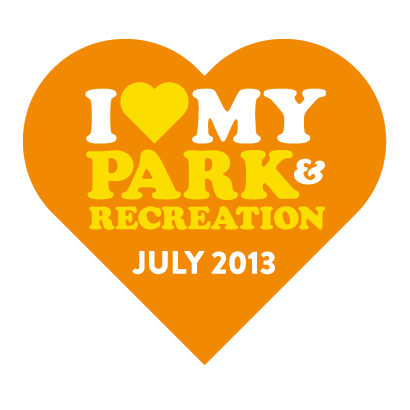 The Clayton County Parks and Recreation Department has been celebrating Park and Recreation Month for many years. Every July that we've engaged in Park and Recreation Month has been nothing less than spectacular!
We've held many events in July to celebrate Park and Recreation Month—from guided hikes to family luaus. In 2011, to teach a serious lesson in a fun way, our staff staged a flash mob. Everyone at Clayton County International Park unexpectedly fainted at the same time in order to show the importance of staying hydrated. Needless to say, this was quite surprising to our visitors (and garnered us some media attention).
Promoting July's fun filled events is key to a successful month, and utilizing NRPA's toolkit has been essential in our success. We have customized every poster, banner and calendar with our logo and information. All graphics and artwork were posted to our website and social media outlets to get fans and followers excited about Park and Recreation Month. Last year, participants of our Adventure Camp filled out NRPA's posters and took pictures, telling us why they love parks and recreation.
We look forward to this year's theme, OUT is IN! Our department will definitely set the trend and persuade our citizens to hit the great outdoors at our parks, get involved in our community, participate in events and so much more.
What are some of your favorite ways to celebrate Park and Recreation Month? What activities have been successful for engaging your community members?
Briana Yelverton is the Marketing & Communications Specialist for Clayton County Parks and Recreation.