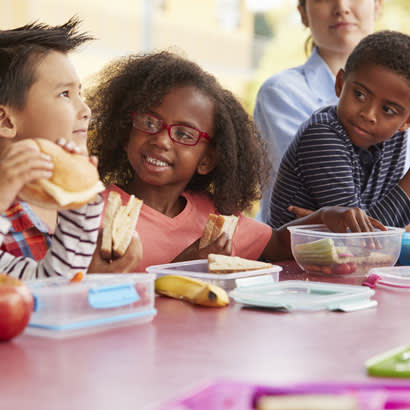 As we hear about more and more schools closing across the country due to coronavirus disease 2019 (COVID-19), there are many ways park and recreation agencies and their partners can help to mitigate the impact on families that rely on school meals.
The USDA Food and Nutrition Service has approved waivers for a number of states to allow schools and other sponsors to serve meals through the Summer Food Service Program (SFSP) or Seamless Summer Option (SSO) in a non-congregate setting at area eligible sites. If your state hasn't already done so, urge your state agency to request this waiver to ensure meal access is uninterrupted.
Program providers, sponsors and advocates can also request that their state agencies submit additional waivers such as:
Waive the area eligibility requirement for the summer nutrition programs. Currently, schools and other sponsors can only offer summer meals (in lieu of school meals) in areas where 50 percent or more kids qualify for free or reduced-price meals.
During school closures, allow schools and other sponsors to provide children with multiple meals and meal supplements at a time so that physical visits are limited and social distancing is supported.
Provide flexibility on the meal patterns if needed when multiple meals and supplements are being provided.
Allow schools and other sponsors administrative flexibility in meal procurement if there is a disruption with existing contractors or vendors.
Congress is also considering legislative action to make it easier for USDA to approve waivers and provide nutrition resources to families who are losing access to free and reduced-price school meals. The Families First Coronavirus Response Act (H.R. 6201) would allow waivers to increase the costs of the child nutrition programs, create a nationwide waiver authority for USDA, allow school officials to distribute food in any number of settings across all nutrition programs, allow for flexibility on meal components if food supply or procurement is disrupted, and create a Pandemic EBT program to provide resources to families who lose access to free and reduced-price school meals when schools close. It also includes several other provisions to support families as communities respond
We know this is a stressful time across the country, and as more communities begin to feel the direct impact of the COVID-19 outbreak, park and recreation agencies can step in to help fill gaps and make sure that all children and families have access to food. We encourage you to reach out to your state agency and coordinate with local meal program partners at this time. In addition, please continue to follow CDC recommendations and coordinate with your local public health officials as they monitor the situation and update protocols.
If your agency is already stepping in to serve meals, please reach out to me to share your story.
I also encourage you to refer to the Food Research & Action Center's page, Preparing for the Impacts of the Coronavirus on Health, Well-being, and Food Security, which is being updated as new guidance emerges.
For more information about NRPA's response to COVID-19, as well as available resources for park and recreation professionals, please see our Coronavirus Disease 2019 (COVID-19) webpage.
Allison Colman is NRPA's Director of Health.