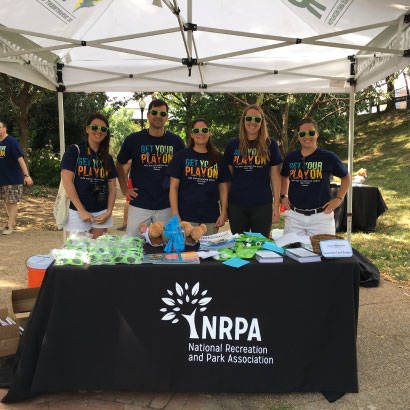 July is Park and Recreation Month and it is finally here! Since 1985, we have celebrated July as the nation's official Park and Recreation Month to bring awareness to the vital services provided by local parks and recreation and its employees.
This year we are focused on the power of play. Play is vital for our physical and mental wellbeing. Play makes us smarter, happier and healthier — what more could you ask for?
We challenge you to share why play and local parks and recreation are important in your life all throughout July. You can do so by sharing your stories and photos on social media using #PlayOnJuly. You can also participate in our #NRPAPlayChallenge contest — a weekly contest starting July 3 where we challenge you to share photos based on our weekly theme.
Lastly, you can share this infographic we created highlighting the important role play has in our lives.
Most importantly, Park and Recreation Month wouldn't happen without the hard work and dedication of local park and recreation departments everywhere. So, THANK YOU and enjoy YOUR month!