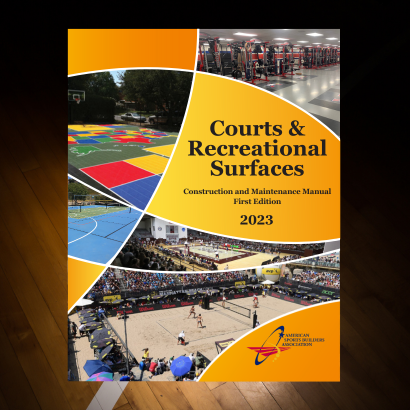 If there's one thing we know for sure, it's that the variety of sports facilities being found in today's parks continues to grow. Basketball courts and baseball fields are still favorites (and likely always will be) but plenty of others are in demand among users as well, including:
Beach Volleyball (Volleyball is a guaranteed favorite, and the sport is also played indoors, as well as on snow and grass courts, in both standing and seated versions)
Padel (The fastest-growing sport in the United States)
Strength and weight training facilities
Dodgeball (Indoor and playground versions)
Cricket (Propelled by demographic shifts, this sport is growing enormously)
Ultimate (Also known as Ultimate Frisbee, and can be played on grass and sand)
Quadball (formerly Quidditch)
Lacrosse (Indoor and beach)
Disc Golf and Footgolf
Wrestling, Boxing and Martial Arts
Para Sports
Cheer and Dance
If you're thinking of adding any of these sports (or any others) to your park and recreation department's inventory, here's the best advice you will get: Don't go to the internet to search dimensions and diagrams – there's no guarantee that what you'll find is up to date, accurate or even safe for athletes.
Instead, take some time to order a brand-new publication, guaranteed to have the most updated and accurate information, Courts & Recreational Surfaces: Construction and Maintenance Manual.
This groundbreaking new manual, published by the American Sports Builders Association (ASBA), the national organization for designers, builders and suppliers of materials for athletic facilities, is now available to NRPA members at a special 10 percent discount.
To order the publication, visit this link, and use the discount code NRPA10 at checkout in order to access your savings. The book is available in both hard copy and PDF format.
Hurry, though: This discount is only available through December 31, 2023!
Courts & Recreational Surfaces: Construction and Maintenance Manual is filled with insights and expertise from ASBA's builders and designers, and includes information on design, planning and budgeting. The book covers the construction and maintenance of facilities on specific types of surfaces, including indoor (wood and acrylic flooring), beach/sand (facilities built in landlocked areas as well as in waterfront areas), outdoor hardscapes (asphalt and concrete surfaces), grass/synthetic turf, other sports surfacing systems (including modular and roll-out surfaces) and mixed surfaces (including facilities for horseshoes, snow volleyball and bocce).
The book also has upwards of 50 new diagrams illustrating not only playing areas and line placement but also construction and maintenance details. It also has chapters on accessories, amenities and equipment for various sports, as well as on indoor and outdoor lighting. It has extensive contact information on industry resources, as well as listings on each sports diagram of the appropriate governing bodies.
ASBA also offers four other publications: Tennis Courts: Construction and Maintenance Manual, Pickleball Courts: Construction & Maintenance Manual, Running Tracks: A Construction and Maintenance Manual and Sports Fields: A Construction and Maintenance Manual, all of which are also available at the link above.
Looking for a consultant or a builder to help you get a project started? Go to ASBA's website, sportsbuilders.org, and use the Find a Member feature on the home page. This free service allows visitors to use their own search criteria (location, type of project, etc.) to find professionals who can assist them. And, to access updated diagrams at any time, use ASBA's free Progressive Web App.
Have other questions? You can e-mail ASBA at info@sportsbuilders.org or call 443-640-1042.
Fred C. Stringfellow, CAE, is the executive director of American Sports Builders Association.