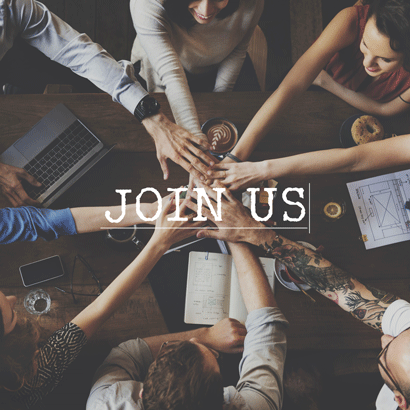 It's 2017 and time to make a resolution to revamp your hiring process. It is also the perfect time to assess your agency's team and find new employees to fill in the gaps. Hiring is a large obstacle to tackle, but starting off right can make the process much easier.
Here are five tips for hiring in the new year:
Write a realistic job description. Be honest and realistic about the qualifications you put in your job description. Are you looking for a set of skills and competencies that often do not co-exist within one person? Stop looking for the unicorn and set yourself up to receive qualified candidates who you can groom to fit the job. Knowing the difference between what you want and what you need is important.


Build your employer brand. Is your agency a great place to work? Let it be known. Your brand is everything that sets your company apart as a desirable place to work. Highlight your mission, job perks and career growth opportunities. Job seekers will be researching you, be sure they like what they see!


Post your job on the NRPA Career Center. With more than 18 million views since its inception, the NRPA Career Center is the best online resource for reaching qualified park and recreation professionals. Each job posting is viewed by an average of 1,000 job seekers. There are also 7,000 searchable resumes of highly qualified candidates.


Conduct a practical interview. Interviews are a great way to get a feel for the potential candidate. We suggest trying some behavioral-based interview questions to allow candidates to describe past experiences in which they successfully demonstrated specific competencies. A practical exam during the interview process would be insightful as well. For example, ask the candidate to look at a particular problem that occurs frequently in your agency. Then, ask them how they would go about solving it. It can be very informative watching the applicant work through the problem.


Acclimate your new hire. Hiring new staff to fit in with your existing workers is a big deal and shouldn't be taken lightly. Knowing what to look for and how to acclimate your new employee can create the best outcome for all involved. Find someone on your staff who can help welcome and mentor your new employee. It can make all the difference in your new hire's longevity.
For more employer resources, visit the NRPA Career Center. If you have questions, please email Hayley Herzing.
NRPA Career Center Discounts
NRPA Member Discount: Get 33% off of job posting package and FREE 30-day Internship/Seasonal postings.
Non-Member Discount: Non-Members can get 20% off single 30-day and 7-day job postings by using the promo code NEWYEAR17. This discount expires February 28, 2017.
To take advantage of these discounts visit the NRPA Career Center.


Hayley Herzing is NRPA's Membership Programs Manager.