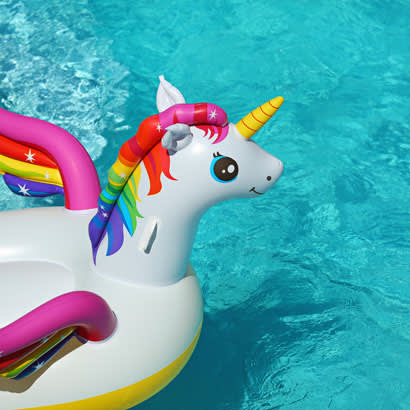 Our world is changing by the day due to Coronavirus Disease 2019 (COVID-19). Park and recreation agencies are going to be defining their "new normal" while finding new and creative ways to engage their communities. Now, more than ever, we will need good people! People who solve problems before we even know they exist. People who are solution-oriented and have an emotional connection to the work we do. People who make the jobs of those around them easier. I like to call these magical creatures "unicorns."
And while it may seem unicorns are things of legend, I can promise you they are easier to find than you think. This is an incredibly purpose-driven industry. We are all here to better our communities and impact the lives of those we serve. We need those we hire to be like-minded. Here are some tips for finding your own unicorn, regardless of circumstances.
Know who you are looking for
What will your ideal employee bring to the table? What characteristics do they have? Are there specific principles or values you are looking for? What are your "non-negotiables" for the position? Once you have these defined, you can cater your questions to find what you are looking for. Need someone collaborative? "Tell me about a time you were part of a successful team…" Need someone adaptable? "Share an experience where a project dramatically shifted directions at the last minute…" Need someone self-sufficient? "Recall a time when your manager was unavailable when a problem arose…"Start your process knowing what you are looking for. It is also important to know what a good answer to your questions looks like. You can't go searching for unicorns if you don't know what they look like.
Invest your time
I think we all can agree that our people are our most valuable resource, yet, when we get short on time — or worse, when the hire is "urgent" — we can cut corners and not give the process the time it deserves. If people are our most valuable resource, shouldn't we prioritize the time we spend in hiring them? The right hire will reduce workload and stress in the future, especially when compared to the wrong hire. Invest the time now to reap the benefits later.
Purpose above task
Obviously, the tasks of a position are important, and we need to be clear in what the duties of each job entail. However, sometimes we can get so lost in duties, deadlines and job descriptions that we lose sight of what is really important —our purpose or mission. Task is "what" we do, purpose is "why" we do it. Make purpose part of your recruiting process. Put your mission statement front and center. The right candidate will have an emotional connection to the work you do. They will believe in your "why," and if they believe in the "why," I promise they will figure out the "how."
While we want to ensure we are clear with the essential duties of the job, it is more important to make sure we connect those duties to the purpose or mission of the organization. Make sure they understand that the tasks they do will enhance the mission, but the mission will never be to accomplish more tasks.
Be honest
It seems simple enough, but I am always surprised at how often this doesn't happen — and it is generally with the best of intentions. We want to paint the rosiest picture possible of our work environment, culture or workload because we don't want to scare them off. Why? They're going to find out the truth soon enough once they start, and now we have begun our relationship with our newest employee with a lie.
Be upfront about the obstacles and challenges they are going to encounter. A unicorn will not be scared off by these "challenges," but rather they will see them as opportunities and be excited by the prospect of taking them on. Employment relationships have to be mutually beneficial. It's not enough for the candidate to be the right fit for you, you also must be the right fit for the candidate. If they are going to be walking into a dumpster fire, own the dumpster fire and make sure they are aware of it. They will be far more likely to show up with a fire extinguisher instead of more gasoline.
When searching for unicorns, you need unicorn bait
Most recruitment processes look fairly similar to this: post job opening, check resumes, set interviews and hope for the best. We can do better than this. Our employees are our most valuable resource, and finding the right ones will positively impact all aspects of your business. So treat it like the priority that it is. Carry business cards with you everywhere you go in case you happen upon someone in your day that would be a perfect fit for your staff. Post and engage in social media posts about your job openings so candidates can get a feel for the culture of your organization.
Messages and stories of your organization living its mission and the impact it has on your community are unicorn bait. Tedious job descriptions and "here's what your average day will look like" speeches are unicorn repellent. We all know "you catch more flies with honey than vinegar." Well, you catch more unicorns with purpose than tasks.
There are some great resources available at the NRPA Career Center where you can post jobs online, manage applications and search over 7,000 resumes. Don't just sit around waiting for your unicorn, go find your unicorn!
What are some things you do in your organizations to "find your unicorns?" What is your strongest piece of "unicorn bait?" What is some "unicorn repellent" you will avoid going forward?
NRPA wants to welcome first-time employers to the NRPA Career Center by giving you its biggest discount available: Get 50 percent off your first 30-day single job postings using the promo code HELLO50.
For more information about NRPA's response to COVID-19, as well as available resources for park and recreation professionals, please see our Coronavirus Disease 2019 (COVID-19) webpage.
Jason Elissalde is the Training and Operations Analyst for Willamalane Park and Recreation District. He travels the country speaking to organizations about celebrating their why and championing betterment. Connect with Jason on LinkedIn.