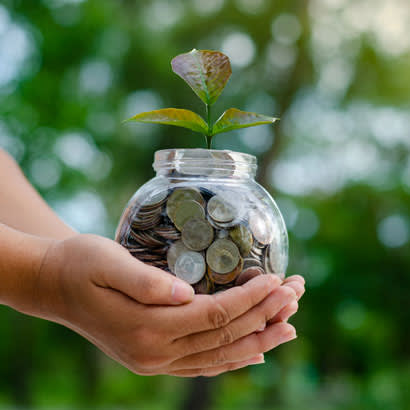 As Congress begins the appropriations process for the federal fiscal year (FY) 2023, your NRPA public policy and advocacy team is here to help you make sense of it all. Whether you've submitted a request for funding last year or you're reading about this opportunity for the first time, here's all the information you'll need to successfully submit a project request with your congressional representatives.
FY2022 Appropriations Policy Wins
After months of delays and a series of continuing resolutions, Congress finished up its FY2022 spending bill in early March 2022, and President Biden signed it into law on March 15, 2022. This legislation included several wins for park and recreation agencies around the country. To name a few, the bill:
Provided $1.64 billion to the Clean Water State Revolving Fund, the primary federal financing mechanism for local green infrastructure projects

This funding is on top of the $2.3 billion per year for the program included in the recently passed Bipartisan Infrastructure Law
Increased funding for important nutrition support programs

Supplemental Nutrition Assistance Program (SNAP): $140 billion (up from $114 billion last year)
Child Nutrition Programs: $26.9 billion (up from $25.1 billion last year)
Farmer's Market Nutrition Program: $26 million (up from $21 million last year)

Increased funding for important Centers for Disease Control (CDC) public health programs

Social Determinants of Health Programs: $8 million (up from $3 million last year)
Nutrition, Physical Activity, and Obesity Program: $58.4 million (up from $57 million last year)
FY2022 Appropriations Earmarks
The FY22 appropriations law also funded several local park and recreation 'Community Project Funding' requests.
As you may recall, Congress resurrected the earmark process last year, after being out of commission for the past decade. Having an earmark, or Community Project Funding request, included in the final appropriation law essentially allows members of Congress to bypass the traditional federal funding process and get funding directly allocated to priority projects in their district. For a more in-depth analysis of this process, please see this memo.
NRPA is tracking all the park-related earmarks included in the FY22 package. These projects range from recreation infrastructure construction ($1.5 million for the Herz Recreation Center Project in San Francisco, CA), to trail improvements ($3 million for the Truman Linear Park Trail in Savannah, GA), to forest fire mitigation ($200,000 for fuel reduction efforts in Springfield, OR).
Getting Involved for FY2023
A successful earmark request can add valuable funds to 'shovel-ready' projects that are already underway or are in the late planning stages. If you have projects in your community that would be a good fit, NRPA recommends you contact your representative as soon as possible to familiarize them with your proposal(s). To increase the likelihood of your project getting accepted, we recommend that you coordinate with as many stakeholders in your district as possible to demonstrate the broad base of constituent support behind your project. Keep in mind that congressional members are looking to make the greatest impact with these funding requests. That means that the larger impact your project will have on a broad base of stakeholders, the greater the likelihood that this funding proposal will be approved.
Each member has their own process for reviewing and approving proposals, so make sure you're in regular contact with their offices in your district and their staff. As each member can only submit up to 15 proposals for consideration, be strategic about which elected officials you work with (you have two senators and, depending on the size and scope of your project, one or more representatives).
Members of Congress will begin submitting requests to the House Committee on Appropriations as early as April 4, 2022, and requests are due to the various subcommittees during the last week of April. More details about this process are included in the earmark explainer memo linked above.
In addition to working with your members to submit earmark requests, we encourage you to advocate for the traditional federal programs that support parks and recreation. NRPA's public policy and advocacy team will continue to steadfastly promote the importance of these programs to members of Congress. If you'd like to add your voice to this movement, join us by signing up for action alerts here.
Please let us know if you have any questions about this process by contacting our department at: advocacy@nrpa.org.
Elvis Cordova (he/him) is NRPA's vice president of public policy and advocacy.