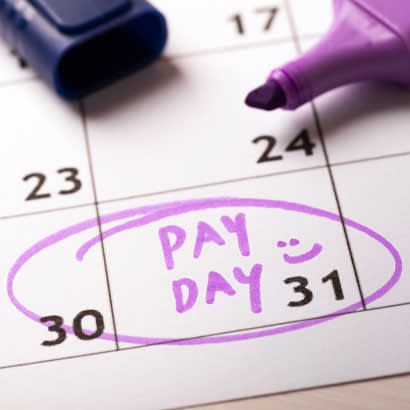 The 2023 NRPA Park and Recreation Salary Survey report outlines the valuable benefits that park and recreation professionals receive, such as health insurance, vacation and sick leave, retirement plans and more. Additionally, the report has a section dedicated to the salaries of different positions and how they have changed over the year. This data can help park and recreation agency leaders attract the best employees, as well as provide job seekers with information on what to consider when offered a position in the field of parks and recreation.
Today, we'll highlight benefits that the majority of full-time park and recreation staff receive starting with paid time off (PTO). The vast majority of park and recreation agencies separate vacation days and sick days instead of providing a single account combining both (86 percent vs 14 percent, respectively). As such, PTO in this blog post refers to separate vacation and sick leave accounts. The typical park and recreation agency provides 10 days of vacation for brand new hires. And, this number only increases as years of employment add up. After five years of employment, the median number of vacation days rises to 15, and after 10 years, it rises again to 20 vacation days.
In fact, 45 percent of park and recreation professionals who have been with their agencies for 10 years responded that they get 25 vacation days or more, with only eight percent responding they get less than 15. Meanwhile, 59 percent of employees who have been in parks and recreation for 10 years said that they get 20 or more sick days. Furthermore, the majority of survey respondents listed that they receive nine to 12 weeks of paid maternity (48 percent) or paternity (43 percent) leave.
Health insurance benefits can play a huge role in attracting and retaining staff. Typically, park and recreation agencies cover 80 percent of their employees' health insurance premiums. However, there are some agencies that cover more than 80 percent. Thirty-six percent of park and recreation agencies pay for 90 percent of their employees' health insurance premiums, while 19 percent of agencies cover the entire amount.
In addition to health insurance, park and recreation departments offer other extremely valuable benefits to their staff. Ninety-nine percent offer dental, 95 percent offer continuing education as well as life insurance, 94 percent offer vision, and 92 percent offer employee assistance and counseling.
Lastly, virtually all (99 percent) of park and recreation agencies' compensation packages include quality retirement benefits for newly hired, full-time employees: defined benefit programs and defined contribution plans.
Thirty-three percent of newly hired, full-time parks and recreation agency employees received a defined benefit program (i.e., pension plan), while 20 percent were offered a defined compensation plan – (i.e., 401K, etc.). Nearly half of park and recreation employees (46 percent) were offered both a defined benefit program as well as a defined compensation plan.
Many factors come into play when determining park and recreation professionals' salary adjustments through pay raises and bonuses. The two most common causes of salary changes are cost-of-living adjustments (COLAs) and individual performance. Seventy-four percent of park and recreation agencies offer COLAs to their employees, while 57 percent award pay raises based on merit. However, these are not the only reasons that park and recreation departments may increase their employees' salaries.
Other factors may include increased employee responsibilities and duties (cited by 46 percent of respondents); predetermined step raises (36 percent); market adjustments (35 percent); jurisdiction-wide raises as granted by the mayor; county executive, council, etc. (28 percent); union contract requirements (28 percent); and longevity increases (21 percent).
Furthermore, many park and recreation agencies offer bonuses as part of their employee compensation packages. Almost half of all park and recreation agencies offer bonuses to at least some of their employees. Longevity-based bonus plans are the most common and are offered by 24 percent of agencies. Fourteen percent of park and recreation agencies offer merit or performance-based bonuses.
Park and recreation agencies offer essential and valuable benefits to their employees. Generous benefits packages are a great way to attract new talent and retain quality employees in the field of parks and recreation. In a future blog, I will be discussing 13 key positions commonly found within a park and recreation agency.
Catherine Tepper (she/her) is a research assistant at NRPA.