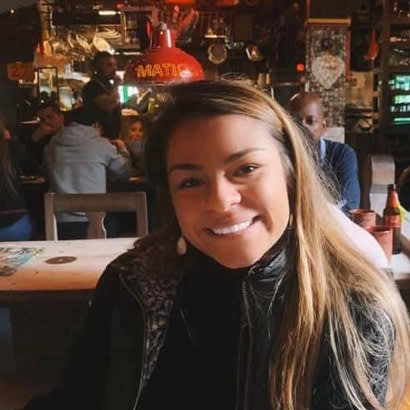 Leadership development is a journey that requires guidance, support and opportunities to grow, especially in the park and recreation field. For Maria Cepeda, the special events and facility coordinator at Huntersville Parks and Recreation in North Carolina, her leadership journey has been filled with valuable experiences that led her to the 2022 NRPA Annual Conference in Phoenix, Arizona. Through mentorship, hard work and the opportunity to engage with like-minded professionals at the conference, Cepeda has developed her leadership skills, which she continues to grow as she makes an impact in her community and beyond.
How the NRPA Annual Conference Fosters Professional Growth
Cepeda knows firsthand how challenging it can be to break into leadership positions when you're young and hungry for success. After realizing her lack of long-term experience may have been holding her back from attaining higher positions, Cepeda made it her mission to seek out opportunities to gain experience and grow. One of the key steps on Cepeda's path to leadership development has been to cultivate meaningful relationships with other park and recreation professionals.
After three years of interacting with her mentor, John Stutzman, Recreation Supervisor at City of Golden Valley, via Zoom and email, Cepeda finally had the opportunity to meet her mentor in person for the first time at the NRPA Annual Conference. Prior to the conference, she shared her goals with Stutzman and expressed a desire to present.
"John and I had talked about this for so long. I wanted to develop my leadership skills and serve as a credible resource for others," Cepeda shares.
Stutzman recognized her potential, and when an opportunity to present at the NRPA Annual Conference arose, he encouraged her to dive in. This was a pivotal moment for Cepeda, who didn't quite know what she was getting herself into but trusted her abilities and her mentor's guidance.
"I was so nervous," Cepeda admits. "Right before my presentation, another one of my mentors told me that I was chosen to present for a reason, because I know what I'm talking about. It ended up being a really electric experience."
Cepeda presented to a packed room of 250 people, sharing her experiences on how she shows up as a leader in her own community. She talked about her journey and the obstacles she faced, inspiring and empowering others to pursue their own leadership development. Afterward, attendees approached her to ask questions and praise her for her session. It was a transformative experience for Cepeda, who had always been the one asking others questions, as she now found herself being sought out as an expert.
Hispanic Professionals in Parks and Recreation
As the only woman in a leadership role in the Hispanic Professionals in Parks and Recreation group, Cepeda recognizes the importance of representation and the need for diversity, equity and inclusion in the field. She and her colleagues have created a supportive community that offers opportunities for growth and development to its members. As one of the group's leaders, Cepeda played a crucial role in communicating with potential members, spearheading the group's launch, and helping to set up the group's social media channels. Hispanics Professionals in Parks and Recreation made its official debut at the 2022 NRPA Annual Conference. Despite not having a designated room, the group's members were able to attract 200 attendees to their gathering.
"We created a meet-up right in the lobby," Cepeda says. "Our group is very intentional about turning every gathering into an opportunity to celebrate one another. That's the energy that we brought to the conference."
The group creates opportunities for Hispanic professionals in parks and recreation to access additional tools, support each other personally and professionally, assist in translation, talk about their shared struggles and provide networking opportunities. The group has a number of aspirational ideas they would like to implement, including one day presenting at the NRPA Annual Conference entirely in Spanish.
The Power of Paying It Forward
For Cepeda, her experiences at the NRPA Annual Conference have allowed her to show up as a leader in many aspects of her career. She still keeps in touch with many of the mentors, peers and colleagues she met there. One of the reasons Cepeda is so passionate about parks and recreation is the lack of gatekeeping. She believes if someone reaches out and asks for help, it's essential to provide support and guidance.
Now, Cepeda is taking that advice and paying it forward. She notes that many kids in her community who might have strayed down the wrong path instead found positive outlets and guidance through the programs and opportunities she's been part of.
"Leadership isn't about telling people what to do," she says. "It is about serving as a role model."
To join Cepeda and thousands of other dedicated park and recreation professionals, register for the 2023 NRPA Annual Conference in Dallas, Texas, October 10-12.
Hayley Herzing (she/her) is NRPA's Senior Manager of Membership.