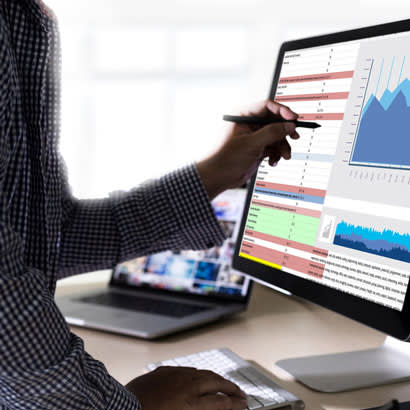 You are boldly going where your agency has never gone before. To help your community live long and prosper, you are constantly planning new programs, applying for grants, updating operational plans and envisioning new capital improvement projects. All these activities require data and information to answer key questions, such as:
What is the racial and ethnic composition of my community?
What are the rates of chronic health conditions, like diabetes, in a certain section of the city/county?
What areas of my community are in greatest need of a new park or program?
What data is out there that can help justify the need for additional funding?
As the highly logical Commander Spock from Star Trek says, "Insufficient facts always invite danger." Instead of hollering "Beam me up, Scotty!" to avoid the Wrath of Council, know that a wealth of free data and mapping resources are available to assist your agency in broadening its impact on the community and operating more efficiently.
NRPA's new Data and Mapping Resource Library offers a collection of relevant, publicly available databases and visualizations curated for park and recreation professionals and advocates. From the state and county level down to your local neighborhood, these public resources serve as a starting point for exploring data on a variety of topics.
The library is organized by "Categories" and "Topics." The four categories included are: 1) Social and Demographic Factors, 2) Health and Wellness, 3) Environmental Resiliency and 4) Park Access and Information. Topics are more specific and cover a range of different subject areas ranging from: "Age and Gender" to "Environmental Quality" to "Social and Economic Equity." Users may further narrow resources by using the "Filter by" functionality on the right-hand side of the library.
A four-minute training video is provided below that demonstrates how to access, filter and use the data resources in the library.
Let us know what you think! Are there any data resources that you think we should add? Feel free to reach out to NRPA's Evaluation Department with your feedback at NRPAEval@nrpa.org.
Note: NRPA received permission from the content owners to link to their resources. The ideas and opinions represented on the data resource owners' websites do not necessarily reflect the views of NRPA.
Austin Barrett (he/him) is an Evaluation Manager with NRPA.