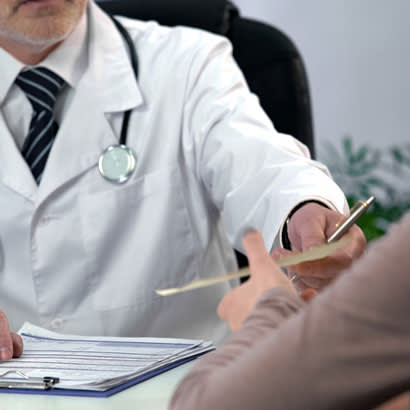 Cross-sector partnerships between healthcare entities and community-based organizations are trending. A major benefit of these partnerships is the improvement of community health by ensuring that individuals are connected to community resources that help them improve and maintain good health, and a large part of why these partnerships are so effective is that they help the partners involved think about and implement innovative ways of working towards the improvement of community health. It's a win-win scenario for all involved!
For the past two years, the National Recreation and Park Association (NRPA) has been working with local park and recreation agencies and their healthcare partners to develop and test the feasibility and effectiveness of an electronic health record (EHR) system of referrals to increase engagement in evidence-based physical activity programs offered through local parks and recreation. As a result of these pilot projects, the guide Increasing Referrals to Community-Based Programs and Services: An Electronic Health Record Referral Process has been developed to be used by healthcare providers and community-based organizations in the development of similar referral processes to increase awareness of and participation in community-based programs and services.
The Benefits from Healthcare's Perspective
As a small family medicine private practice, partnerships are essential to the work we do at Westminster Medical Clinic. Community partnerships enhance the care and wellbeing of our patients, provide our clinic with an opportunity to be a resource by linking our patients with the services and resources they need, as well as expand our reach.
Staff from City of Westminster Parks and Recreation approached us a few years ago and proposed a partnership in which our clinic would refer patients to participate in physical activity programs offered at recreation centers throughout the city. We were delighted to embark on this partnership and improve access to recreation and physical activity for our patients. At the time, we would refer patients to the recreation centers, but we had yet to develop an integrated system for referring and tracking patients. So, when the opportunity to serve as a pilot site for NRPA came about, we saw it as an opportunity to develop an integrated referral system. The ability to track our patient's participation in evidence-based physical activity programs would help our clinic link outcomes to interventions, identify patient populations that would benefit the most from these programs, and evaluate the effectiveness of the partnership in enhancing the health and wellbeing of our patients.
During the course of the pilot program this past year, we learned how to best communicate this opportunity to our patients; ensure that our most vulnerable patients know about the programs and opportunity to engage in parks and recreation programs; effectively and efficiently track outreach calls and participation through our registry; and how to provide support to patients to overcome the barriers that prevent them from participating in the programs. We found that it is possible to link healthcare systems to community-based organizations in ways that go beyond handing a flyer to a patient. This pilot was a great opportunity for our clinic and the park and recreation department to expand our partnership.
The Benefits from Parks and Recreation's Perspective
Every day, Shreveport Public Assembly and Recreation (SPAR) works to enhance the lives of the residents and visitors in Shreveport, Louisiana, through our parks and programs. We seek out, establish and maintain cooperative partnerships within our diverse community to enhance our reach, and we engage in the facilitation of innovative programming. Like the Westminster Medical Clinic, SPAR has been participating in the demonstration of the referral pilot and has been collaborating with Ochsner Health (formerly University Health Shreveport) to identify and refer patients with chronic conditions to engage in our evidence-based physical activity programs.
The impact of this referral process has been significant and has allowed our agency to reach those that need the programs the most. Since the pilot launched in June 2018, more than 700 referred individuals have participated in our programs. We have seen such a substantial growth in our older adult programming, and this is expected to grow even more as we continue to receive upwards of 10 calls each week from referred individuals who want to participate in our programs. Our residents are excited to know that a "prescription" to engage in recreational activities is being incorporated into their treatment plans. In addition, our residents enjoy the social aspects of the programs and being able to socialize with others in the community. As parks and recreation serve as gathering places for people to connect organically, we see this as a key factor in decreasing social isolation among our older adult residents.
According to residents like Betty, who felt as though her life was mundane, "the referral process has changed my life. I feel like I have a new purpose and I am not thinking about my arthritis pain all day." Being recommended to participate in our programs and knowing that they are not alone was just the gesture they needed to change the course of their lives. Residents who initially came for the physical activity programs have moved on to participate in other programs and services, such as health and wellness seminars and field trips, among others.
Learn More
As you read through the guide, we encourage you to not only learn more about the referral process, best practices and lessons learned, but also to remember the importance of the relationships behind it all. These partnerships go beyond the relationships between the organizations; they extend to the meaningful connections and relationships that healthcare entities develop with their patients and those that park and recreation staff develop with their participants. More importantly, they can expand the social infrastructure of your community and foster healthier lives.
If you have questions about the referral process guide, contact Lesha Spencer-Brown, NRPA's Senior Program Manager.
Stacey Hammond is the Director of Health Education and Community Outreach at Westminster Medical Clinic and Kenneth Cornelius is the Superintendent of Recreation at Shreveport Public Assembly and Recreation (SPAR).