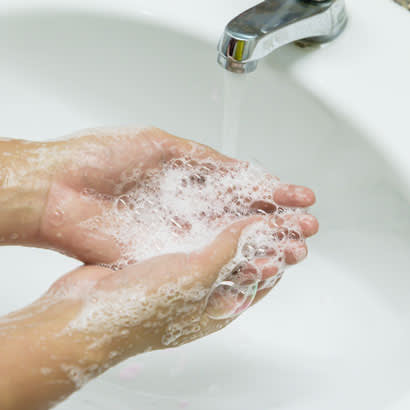 The entire world is currently gripped by news of the spread of the coronavirus disease 2019. Although the World Health Organization has declined to call it a pandemic yet, it has spread from country to country, and now, perhaps, from local community to local community, making it a full-on pandemic in all but name.
The coronavirus disease 2019, or COVID-19, is an infectious agent unlike any that parks and recreation has encountered before, except perhaps the H1N1 flu outbreak in 2009-10. While early cases of COVID-19, a completely new flu-like virus, were traced to human origins from infected persons traveling from China to the U.S. in mid-February 2020, new cases of "community origin" have been documented in numerous U.S. states where there are no known links to previously identified human sources of transmission.
This new coronavirus is infecting people worldwide at an astonishing pace, and its continued spread in the U.S. is considered inevitable by epidemiological experts. At this writing, isolated cases of no known origin have already been identified in Washington state, Oregon, California, Illinois, Rhode Island, New York and Florida, and several other states are testing and monitoring suspected cases.
Park and recreation professionals are seeking answers to key questions as they move into a response and prevention mode in the coming days and weeks, especially in communities that are starting to document confirmed cases of COVID-19.
In slightly more than a decade, NRPA has chronicled the impacts on park and recreation agencies of measles, cyanobacteria, tick-borne vector diseases such as Lyme and Lone Star disease, Zika, and marginally, the H1N1 flu of 2009-10. As in previous outbreaks, NRPA intends to provide evidence-based guidance, share recommendations from public health experts, and circulate lessons learned from the experiences of those on the front lines of dealing with infectious and transmittable diseases.
This blog post is intended to summarize key questions that agencies may have about COVID-19, and to provide links to the best resources presently available for guidance. NRPA members who have new or useful information to share are encouraged to offer comments here and to utilize NRPA Connect and other social media, including NRPA's Facebook page, so that these forums may truly become a community of knowledge and support for park and recreation professionals.
What will be the probable impact of COVID-19 on park and recreation agencies?
There are no solid answers to this question yet, but several likely impacts may include the temporary suspension of large public gatherings including concerts and sports events, cancellation of recreational programs and activities such as youth league sports, and temporary closings of community centers, fitness rooms and gyms. In addition, other activities such as after-school programs, evening teen programs, drop-in hours at community centers, and senior activities may be suspended. For programs that are of a continuing nature such as after-school, older adult programming and day camp programs, agencies should be prepared to securely keep personal information of participants at program locations — as was required by health departments where measles was prevalent. Given the demographics of the disease so far, older adults have been the most vulnerable. This may have implications for curtailing or cancelling older adult programs as an early response.
At some point, possibly much sooner than you may anticipate, your agency may be faced with the prospect of closing facilities, suspending programs and cancelling events. You need to be organizationally prepared, be ready to answer public and media inquiries, and have prepared public messaging for social media, at facilities and points of entry to parks.
Staff may be affected as well by mandatory shutdowns, transitions to mandatory teleworking schedules, and possible closing of park and recreation facilities. Part-time, seasonal and contractual workers may be most impacted by loss of pay, and there will be concern for those workers who do not have health insurance or unable to make up unpaid time.
Despite facility closures and event and program cancellations, there may still be substantial public use of trails and open areas of parks especially if the public is self-quarantined or otherwise prevented from attending work or school during the period of peak transmission. People will want to engage in daily walking and fitness activities. Agencies should be adaptable in policies to accommodate public use that is acceptable by health authorities. Agencies need to be prepared for unanticipated or unplanned public use, as occurred during previous government shutdowns since this is a situation unlike any before.
What steps should agencies and employees be taking now?
Park and recreation agencies should treat the coronavirus outbreak with the prudence and seriousness that an impending natural disaster or infectious disease outbreak calls for. This includes reviewing and updating agency emergency response plans, stocking and strategically distributing disinfectants and hand-sanitizing stations at facilities, engaging your public affairs unit in preparing and disseminating public-facing messages, and empowering a quick response network with redundant and capable communications within your agency. Employee awareness and education is a must, including personal hygiene and infection control practices such as handwashing, hand sanitizing, cough and sneeze instructions, and more.
Importantly, agencies should renew their relationship with their local public health department — and if you don't have a good relationship with your local public health department yet, begin work on building a solid partnership immediately. Such relationships are best built by peer-to-peer contact between park and recreation professionals and health agency professionals. Your health department will exercise great authority as the spread of the coronavirus proceeds, and it will be making key decisions that will affect the public as well as your own staff. A direct connection with your local health department will enable your agency to be proactive as an information source and education provider to the public.
Park and recreation professionals, as well as volunteers, also need to prioritize their own health and wellbeing during this outbreak. It's important to practice proper hygiene, including following the Centers for Disease Control and Prevention's (CDC) recommendations:
Avoid close contact with people who are sick
Avoid touching your eyes, nose and mouth
Stay home from work if you are sick
Cover your cough or sneezes with a tissue and properly dispose of the tissue
Clean and disinfect frequently touched surfaces
Wash your hands often, for at least 20 seconds
Agency leaders should share these recommendations with employees, volunteers, and the public to raise awareness and encourage the adoption of these practices at work and at home.
What resources are available for our agency to utilize now?
The CDC has produced interim guidance for businesses and employers on how to deal with the coronavirus outbreak. This guide has solid, practical advice on how to immediately implement strategies for employees and the workplace, and it gives preliminary guidance on how to develop an infectious disease outbreak response plan.
Other valuable resources that are available include:
Richard J. Dolesh is an editor-at-large for NRPA and Allison Colman is NRPA's Director of Health.