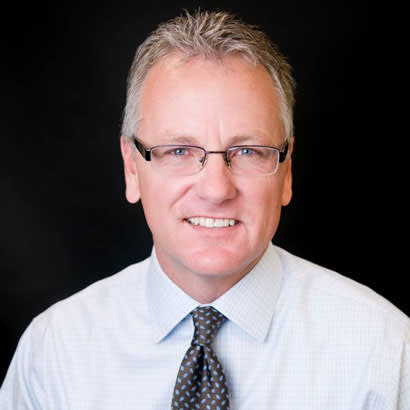 Why should you become a Certified Park and Recreation Executive (CPRE)? Credibility, my park and recreation friends, credibility. Credibility for yourself and your agency. As stated on the NRPA website, "the CPRE brings you to the pinnacle of the profession and is the highest level a park and recreation professional can reach". It demonstrates that you choose to be great.
There are currently more than 6,400 park and recreation professionals who have become Certified Park and Recreation Professionals (CPRPs), but only 285 have the CPRE designation. I am the Parks Superintendent for the City of Henderson Parks and Recreation Department in Nevada, where this is a total of three people who have earned the CPRE designation. The interesting thing is that the three of us not only work for the same agency but are also currently the only three people in Nevada who are CPREs.
Our agency was a Gold Medal winner in 2014 and is a CAPRA Accredited agency. The City of Henderson is the only accredited agency in Nevada and the only one in Nevada that is both accredited and a Gold Medal winner. Credible people make credible agencies.
I had two reasons for getting my CPRE certification in 2017. One I have mentioned — credibility for me and my agency. The second reason was for professional development. I wanted to continue to advance in our profession. It has been said that successful people and leaders continue to pursue education and other opportunities to make themselves better. And by doing this, you also make your agency better. Committing yourself to improvement should never end. It is a trait shared by successful people.
Don't let testing anxiety keep you from taking the exam. My experience in taking the test is that you need three things to pass the CPRE exam:
Experience: You need to have worked in the profession for some time to get hands-on experience. Nothing takes the place of experience.
Education: You need to have a bachelor's degree in something. Education teaches you how to learn, think and develop answers to problems. And perhaps most importantly, it teaches you how to reason. There is always more than one solution to a problem. Most successful people I know have incredible reasoning skills. Reason things out and get other opinions and make the best decision you can. Education teaches this.
Study for the exam: You must take the time to study for the exam. The Management of Parks and Recreation book is a good resource and was very helpful. I also used the CPRP study guide to get my mind right. Testing Tip: It is important to know in advance that there may seem to be more than one right answer to test questions. Choose the one that is the most correct and the more reasonable one.
My friends, choose to be great today. Get your CPRE certification and continue your journey of being leaders in parks and recreation for yourselves and your agencies.
Doug Guild, CPRE, is the Parks Superintendent for the City of Henderson Parks and Recreation Department (Nevada).