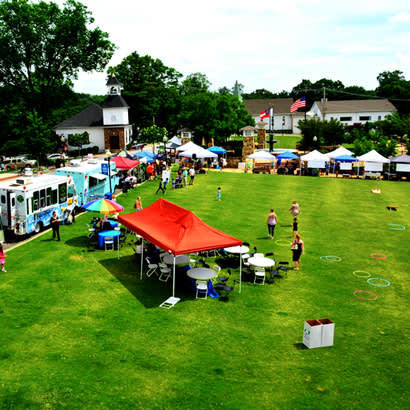 Small rural communities face numerous unique issues that impact them daily. Park and recreation personnel within these communities help to tackle these issues, typically while operating on a shoestring budget. If we were to list some of the issues facing small communities, they would include declining downtowns and incompatible development in historic areas, leading to loss of community character. Many people who grow up in these communities remember various businesses and recreation opportunities, such as bowling, skating and arcades. In many towns, these institutions have closed down due to small populations unable to sustain them. These communities face slow growth, which in turn impacts dollars coming into the park district.
In some cases, growth occurs in suburbs situated at city edges, many times outside of rural district taxing lines. This growth can impact neighboring rural communities by using their services — such as youth sports — without paying taxes toward the district. People looking to move into small towns often find limited housing choices with many of the classic, larger homes falling into disrepair.
Concurrently, there is opposition to change. In smaller communities, you may find boards and council members "stuck in their ways" — afraid of new development as they struggle to maintain the identity of what their town used to be — rather than focusing and planning on what the community could be.
Defining Small Park Districts
How do you define a small park district? Is a district's designation based upon population served? Budget? Staff size? I would suggest it is all of these. Smaller park districts tend to have very limited staff, sometimes with only one to two full-time recreation staff. This number may or may not include the executive director. This limitation is similarly reflected in the number of park staff, with typically one full-time staff member supported by seasonal staff. Taxes can also define small districts, with taxes barely covering the cost of utilities, let alone staffing.
Strategic Planning Solutions
Small park districts must be strategic in their planning. With limited resources, capital purchases must address technology advancements as well as make a community impact. Staff at small park districts must wear many different hats — it is not out of the norm for the executive director to be involved in tasks such as programming to ensure new initiatives are implemented effectively. This includes assisting the building and grounds departments when they need extra help, often during larger family events such as holiday event set-up, and other community activities.
Utilizing Creative Marketing
There are several out-of-the-box ways small districts can be creative in their marketing. For many, seasonal brochures are their strongest marketing tools. Beyond that, what can you do? Work with your local schools to see if they can pass out flyers to students and their families. For some, this may be old school thinking, but many parents rarely look at the virtual backpack, so this can still be an effective way to reach a larger audience. Does your local community college have a television studio? If so, they may be willing to partner with your agency to create short promotional videos that can be consumed quickly via social media. Facebook is great for reaching parents, but what is the most effective way to reach teens? You could meet with the student council at your local high school or junior high school and ask them to help promote your teen-focused events.
Everyone on your team should take part in your agency's marketing efforts and be constantly working various angles to promote your programs. In small communities, competition with travel teams, school programs, video games and other activities can be tough. We can't just roll over and say, "There are too many activities to compete with." We need to keep pushing to drive numbers.
Maintaining Staff Morale
Most people who work in the field of parks and recreation do so because they believe in the mission and feel that they are making a difference. A strong sense of desire to positively impact the community needs to be in the staff's heart. The idea of impacting someone's life is what drives them. However, the staff at a small district can easily get frustrated by wearing many hats, seeing program ideas disintegrate and by working with limited technology and resources to start or maintain programming. And, due to budget limits, staff typically are not paid what they feel they should be. Staff training and development is critical, yet difficult to do with limited budgets. One solution is to find affordable training through your local chamber, library or other online resources.
Working at a small park district has its challenges, but it can be very rewarding. Staff work closely with each other and become a strong team. They become "the park guys and gals," and are recognized by the community for their efforts. Small communities are typically very appreciative of the efforts of their park personnel, which in turn makes park and recreation staff feel that they are making a difference as they get to know the families and participants they serve. Navigating the challenges of a small park district is well worth it when staff is able to experience the impact they make on their communities.
Michael McCann, MS, is the Executive Director of Sandwich Park District.