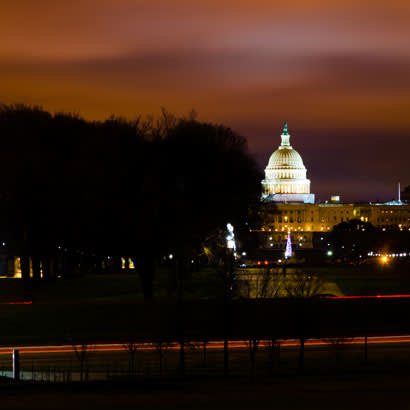 On Friday, November 5, Congress passed the Infrastructure Investment and Jobs Act. President Biden intends to sign the legislation in the coming days. This bipartisan legislation is a truly historic investment in our infrastructure. The legislation includes money for roads, bridges, rail, public transit, broadband, environmental remediation and many other provisions, and is a significant win for local parks and recreation.
NRPA has supported this legislation and has been advocating for the inclusion of some important provisions that will benefit the field of parks and recreation. While implementation of the legislation is still being developed, the provisions below are potentially of interest to NRPA members.
Increased funding for the current Transportation Alternatives Program (TAP) or transportation set-aside program from $850 million to $1.38 billion (60 percent increase). Uses of these funds include: facilities for pedestrians, bicyclists and non-motorized transportation, safe routes to school, recreational trails, rails to trails.
Protection of TAP money is also included. Currently, states can divert up to 50 percent of their yearly TAP funding (with the national average being 20 percent diversion) to other projects. Under the new law, states will only be able to divert funding from the TAP program if they have no applicants after offering technical assistance and support to local communities in applying for TAP funds.
More flexibility in finding the 20 percent local match is also included for the TAP program.
$500 million for "wildfire defense grants to at-risk communities," which will help local communities develop approaches to tackle the growing issue of wildfires.
$5 billion in added funding for legacy pollution remediation (brownfields and superfund sites).
$3.5 billion in additional funding for FEMA's flood mitigation assistance program, which recognizes nature-based solutions as a flood control mechanism.
$1 billion to connect local communities that were divided by transportation projects, oftentimes because of systemic racism.
$11.713 billion in added funding for the Clean Water State Revolving Fund, which includes a 10 percent set aside for green infrastructure projects.
NRPA's public policy and advocacy team is ready to help you find ways to access these additional federal resources and we will be in touch as we learn more about implementation of these new funding resources.
Kyle Simpson (he/him) is NRPA's director of government affairs.
To learn more about how NRPA's Public Policy and Advocacy team raises awareness of the essential role that park and recreation professionals play in every community, visit our Advocacy webpage.