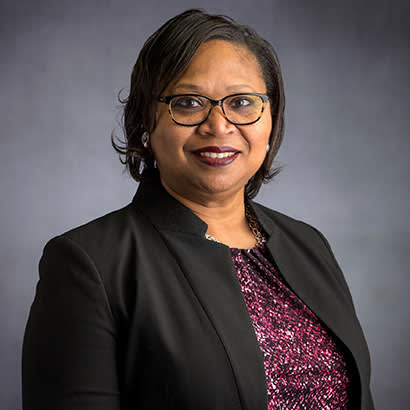 My story is like so many in parks and recreation. I had no plans for a career in our industry, but thankfully I discovered it — or really, I feel it found me. I started my career in the nonprofit world right out of Howard University in Washington, D.C. I learned facility management and program development through national nonprofit organizations like the YMCA and Boys and Girls Club. Unknowingly, I learned all the fundamentals I would eventually need for a career in parks and recreation. I learned programming, budgeting, marketing, planning, community engagement and so much more. These organizations had a training for everything, however, there were no certifications.
It wasn't until I entered the field of parks and recreation six years later as an entry-level recreation program specialist that I learned there was a certification for the work I had been doing since college. I remember calling my best friend and being so excited that the Certified Park and Recreation Professional (CPRP) certification existed. I told her about the National Recreation and Park Association (NRPA) and the certification process, and she immediately encouraged me to pursue it. I was doing work in parks and recreation that I had done during my nonprofit days. The difference was that I felt like I had an opportunity to finally get credit for my skill set and to be recognized as a true professional in my industry.
It took me some years to finally get started on my certification, as I was really focused on developing as a leader and pursuing growth opportunities. Once I did start, it did not take me long, because I wanted credit for the work I had been doing for so many years. Several colleagues and I discussed the CPRP and decided to pursue it together. We coordinated our efforts and all registered for the CPRP exam and obtained the CPRP book. We had weekly group study sessions together immediately after work, led by a colleague who had successfully passed the exam a few years before. We even took practice tests together to replicate the conditions of test day to ensure we were fully prepared for the exam.
After a few months, I registered to take the official exam on the same day, time and location as another colleague, so I had an accountability partner on the big day. Thankfully, we both passed and took ourselves out to dinner to celebrate our accomplishments. Though it felt a tad bit stressful on test day, I also felt confident and well prepared using the materials NRPA provided. No one really loves tests, but it was worth it. Everyone — and I do mean everyone — in our industry recognizes it. Most agencies either list CPRP as a minimum requirement or as a preferred qualification when seeking to fill vacant positions.
The CPRP is universally understood and respected in the park and recreation industry across the country. Whether you work for a park and recreation department in a big city or small county or a special parks district, everyone "gets" it. I have held several positions in my career, and I do feel being a CPRP helped me become the director of recreation, parks and tourism in Charles County, Maryland. My CPRP has given me the credit I feel I deserve for serving as a park and recreation professional for the last 24 years. Get the credit you deserve — get your CPRP!
Interested in becoming a CPRP? Now is the perfect time! Complete an application to become a CPRP between March 1, 2022, and April 30, 2022, to receive a free Basic CPRP Learning Pack ($250 value). Learn more and apply today.
Kelli Beavers, CPRP, (she/her/hers) is the Director of Recreation, Parks, and Tourism for Charles County Government (Maryland).