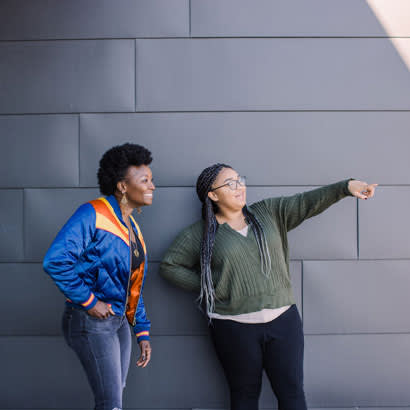 More than 9,000 park and recreation agencies offer high-quality recreational programming for youth, families and communities – reaching over 40 million youth every year. With parks and recreation being one of the largest providers of youth development services nationwide, staff and other out-of-school time (OST) professionals are in a great position to build and develop meaningful relationships with young people.
MENTOR, The National Mentoring Partnership, recently launched a series of resources collectively titled "Becoming a Better Mentor: Strategies to Be There for Young People". Written by mentoring and youth development experts, this free resource benefits anyone looking to support a young person and includes real-world advice, plus tangible, evidence-based strategies for mentors. Becoming a Better Mentor also teaches adults about core skills, key principles and critical practices of mentoring, including:
Mindsets and attitudes
Information about youth development and basics of mentoring
Skills and competencies necessary to meet the needs of youth
The resource is broken down into 12 topical areas and can be accessed in any order, at any time. Readers can choose which topic(s) suit their needs and are able to view the content in small, digestible chunks. Examples of topics include:
Practicing cultural humility
Making room for fun and play
Honoring youth voice and building power
Encouraging critical consciousness and youth activism
Goal setting and support
To access the full list, click here.
Whether formally or informally, park and recreation professionals serve as mentors and role models for the young people they serve. Intentionally strengthening interactions and relationships between adults and youth (also known as adopting a "mentoring mindset") can yield positive benefits for all.
Lauren Kiefert, MPH (she/her), is an NRPA Program Manager.