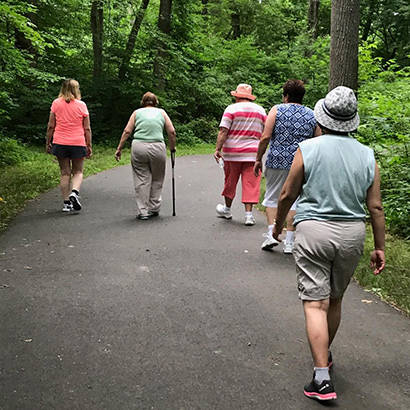 Advances in technology, medical science and public health approaches have all contributed to a 30-year increase in life expectancy among Americans, from 47 years in the 1900s to an average of 78 years in the 2000s. Unfortunately, this extended life expectancy has also been accompanied by an increase in various types of chronic conditions such as arthritis, which has been a leading cause of disability and activity limitations for the past 15 years.
For the aging population, conditions like arthritis make it much more challenging to maintain functional independence and remain vital contributors to communities. Nearly one in three older adults suffer from arthritis. Even more alarming is the data showing that older adults with arthritis are also more likely to suffer from one or more other chronic conditions. Almost half (49 percent) of people with heart disease, 46 percent with diabetes, and 31 percent of those who are obese, also suffer from arthritis. This results in serious implications for chronic disease management, especially when these individuals are limited in their activities and are unable to engage in regular physical activity — an important way to manage chronic conditions, reduce pain and improve function.
A recent study of almost 59,000 older adults with Humana Medicare Advantage coverage, "Comorbid Arthritis Is Associated With Lower health-related Quality of Life in Older Adults With Chronic Diseases, Unites States, 2013-2014", co-authored by researchers from Humana Inc. and the Centers for Disease Control and Prevention (CDC), found that arthritis was associated with lower health-related quality of life, and on average, older adults with arthritis and at least one of four other chronic conditions (hypertension, congestive heart failure, chronic obstructive pulmonary disease or diabetes) reported significantly more activity limitation days and total unhealthy days than those without arthritis but with the same chronic conditions.
The authors also suggested that improving the quality of life among older adults with more than one chronic conditions would require management of the chronic conditions and the underlying arthritis symptoms, which can be achieved through community-based physical activity programs.
NRPA's Healthy Aging in Parks initiative addresses this very notion, and seeks to improve and maintain the health and wellbeing of older adults by increasing opportunities for physical activity through parks and recreation. As part of this initiative, NRPA, with the support of the CDC, is disseminating and increasing sustainable supports for evidence-based physical activity programs designed to help people with arthritis, especially older adults, manage their condition. Evidence-based programs such as Walk With Ease, Active Living Every Day and Fit & Strong! have been disseminated to over 151 local park and recreation agencies and have helped more than 5,900 people manage their conditions.
Unfortunately, many older adults are still unaware of these programs, and even if they are aware, do not participate for various reasons such as out-of-pocket costs and transportation issues. Organizations at the local, state and national levels should be working collaboratively with health plans, healthcare systems, transportation authority and others to ensure that older adults are referred to these programs, they have a way to get to these programs, and they can use their health coverage to pay for these programs.
Chronic conditions continue to threaten our extended life expectancy! Without cross-sector concerted efforts, older adults will continue to be limited in their abilities to better take advantage of these opportunities, increase their adherence to physical activity, and improve their quality of life.

Lesha Spencer-Brown is NRPA's Arthritis Interventions Program Manager.