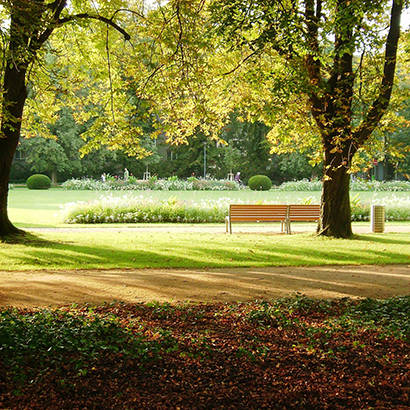 Did you know that the ancient Romans had nature parks? So did the ancient Greeks. Beautiful gardens — both public and private — have a long and cherished history in Japan and likewise for Egypt, dating all the way back to the rule of the pharaohs. Since the dawn of humanity, it seems, people have enjoyed the beauty, tranquility and serenity that natural parks offer.
This shouldn't come as a surprise. Go to any city or town today, and, if the sun is out, you will find a buzz of activity at the local park. Every continent boasts a plethora of outstanding recreational sites, from the smallest rural enclaves to the most bustling of cities. It is something we all share – the love of the outdoors, for recreation and for a respite from the busy world that invades most of our daily lives.
Our parks and recreational sites in America are second to none. I am constantly reminded of this as I visit the neighborhood park with my niece. I reflect on this as I stroll through the many beautiful nature parks I visit for my job. And, I think fondly of this as I recall all of the wonderful places that I've been lucky enough to live — from the East Coast with the striking hues of its parks in autumn, to the calm and rolling parks of the Midwest, and all the way to the sweet-scented and sunny parks in California. All of us, every day, are blessed to live near such invigorating sources of tranquility and pleasure.
The Romans had it right — nature and recreation are treasures to cherish. Let's hope all roads lead to the continued success of our world's beautiful parks.


Chris Brusatte, Interpretive Planner at Taylor Studios in Rantoul, Illinois.