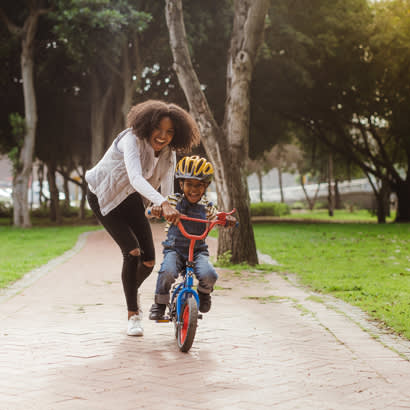 ---
Fast Facts
Grant Title: Reconnecting Communities and Neighborhoods Program, Notice of Funding Opportunity (NOFO)
Funding Source: Department of Transportation – Office of the Under Secretary for Policy
Eligibility: State, local, territorial or Tribal governments; Metropolitan Planning Organizations; non-profit organizations; or partnerships of two or more eligible entities.
Pages 9-10 of the NOFO provide more detailed information.
Funds Available: $3,353,000,000
Application Deadline: September 28, 2023
BE AWARE: There are cost-sharing requirements depending on the type of grant you apply for. Page 11 of the NOFO provides specific details.
Why: With a focus on addressing infrastructure barriers, restoring community connectivity, and improving people's lives, parks and recreation professionals can leverage these funds to ensure equitable access to high-quality parks and recreation opportunities for all community members.
---
Grant Summary
The Department of Transportation has prioritized projects that increase multimodal access to recreation and park spaces, making park and recreation agencies the perfect applicants! In addition to increasing equitable access in your community, this funding enables professionals to advance their climate and sustainability goals, ensure safe and alternative modes of transportation, and protect natural habitats from adverse transportation impacts.
This grant combines two major discretionary grant programs into one:
Reconnecting Communities Pilot (RCP) provides technical assistance and grant funding for planning and capital construction projects.
Neighborhood Access and Equity (NAE) Program provides technical assistance and grant funding to improve walkability, safety, and affordable transportation access. Strategies to achieve these goals can include mitigating or remediating negative impacts on the human or natural environment and/or assisting economically disadvantaged or underserved communities with planning and capacity-building activities.
The Department of Transportation has combined these two opportunities to streamline the process for applicants and encourages each applicant to apply for both programs. In addition, there are three types of funding through this grant:
Community Planning Grants, which can be used for future construction projects and community planning.
Capital Construction Grants, which can be used to remove, retrofit, mitigate or replace an existing eligible transportation facility. New construction should reduce environmental harm, improve access through transportation improvements, or build facilities that reconnect a community, mitigate transportation-based air pollution, noise, stormwater, heat or other burdens.
Regional Partnerships Challenge Grants, which can be used to address persistent equitable access and mobility challenges on a regional scale. This project should be led by a partnership between two or more eligible entities.
Examples of Eligible Projects
Below are some examples of how this funding can be used by parks and recreation agencies. For more detailed information (and additional eligible activities) be sure to review pages 13-16 of the NOFO.
Community Planning Grants: In advance of a project, agencies can conduct a planning study to create right-of-way designs focused on green infrastructure or other nature-based solutions. These funds can then be used to drive land use or zoning reform to enact project plans.
Capital Construction Grants: For both programs, funds can be used to conduct environmental studies, permitting activities and preliminary design activities. For the NAE program specifically, agencies can fund projects that:
Create natural infrastructure or manage stormwater
Reduce or mitigate urban heat island hotspots through infrastructure and natural features in transportation right-of-way or surface transportation facilities
Build or improve multiuse trails or regional greenways
Grant Contact Information
Additional Resources
Elyse Gentile (she/her) is the Executive Branch Specialist at NRPA