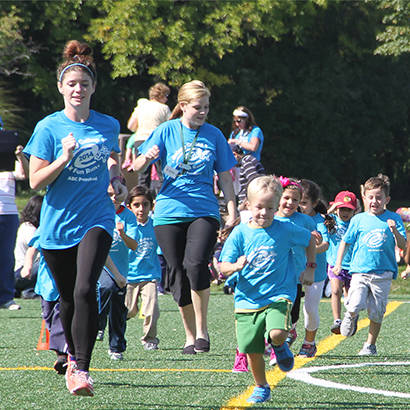 Summer can be the busiest time of year for park and recreation agencies, which means more job openings to fill. It also means high school and college students looking for opportunities to work. But seasonal hiring can be a challenge, as most agencies need to execute their hiring decisions quickly to get staff trained. Below we have some tips to help you create a smooth and easy seasonal hiring process.
Here are five tips for hiring in the summer:
Create a clear job description.
The first step in hiring a qualified employee to add to your team is to create an accurate job description. The process of writing a job description requires an understanding of the job's responsibilities, duties and qualifications. To attract responses from the most capable candidates, make sure that the job description paints a clear picture of the skills required for the position. As a general guide line, the description should include these four sections: company information; job description; position requirements; and benefits.
Post your job on the NRPA Career Center.
Post your job electronically and make your application accessible to everyone! With more than 18 million views since its inception, the NRPA Career Center is the online resource for reaching qualified park and recreation professionals you won't find anywhere else. Each job posting is viewed by an average of 1,000 job seekers. There are also 7,000 searchable resumes of highly-qualified candidates.
Use your network for referrals.
Is your agency a great place to work? Let it be known. Ask previous and current employees for testimonials to help advertise your agency and build your brand. Job seekers will be researching you — be sure they like what they see! Ask current employees for referrals for open positions. This will help you build a pipeline of possible leads.
Hire for a cultural fit.
To avoid making wrong hiring decisions, first decide what type of job seeker best represents your brand. Are you looking to hire high school students? College students? Retirees? That means you can't rely on just any job seeker to fill the position. Instead, you should invest in finding candidates who are a cultural fit, as much as you would for any full-time position.
Invest in training.
Hiring new staff to fit in with your existing workers is a big deal and shouldn't be taken lightly. Knowing how to acclimate your new employee can create the best outcome for all involved. Though the employee may have been hired for a seasonal position, it doesn't mean they won't want to come back next summer or eventually full time. Finding someone on your staff who doesn't mind helping out to welcome and mentor your new employee can make all the difference.
For more employer resources visit the NRPA Career Center.

NRPA members receive free seasonal and internship postings.
Hayley Herzing is NRPA's Membership Programs Manager. Feel free to reach out to her with any questions.