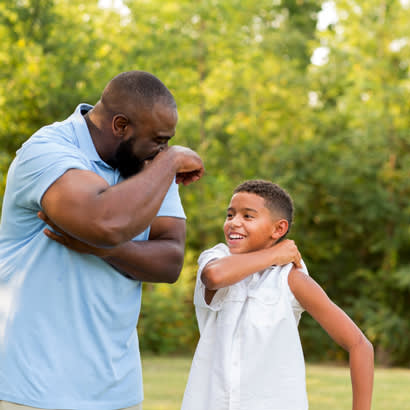 Park and recreation agencies reach more than 40 million youth annually through out-of-school time (OST) programs. As one of the largest providers of youth development services nationwide, park and recreation professionals play a vital role in creating positive experiences and facilitating mentorship opportunities for all youth.
Mentoring, at its core, guarantees young people that there is someone who cares about them, assures them they are not alone in dealing with day-to-day challenges and makes them feel like they matter. Mentoring is proven to be a successful tool for increasing positive life outcomes in youth; they experience improved academic performance, community engagement and self-confidence, as well as decreased risk factors and engagement in risky behaviors. Most park and recreation agencies already deliver mentoring services to youth in some capacity and park and recreation professionals often serve as mentors themselves.
Given the many challenges facing youth today, the need for community-based mentoring programs is growing rapidly. In fact, Dr. Vivek Murthy, the U.S. Surgeon General, issued a public health advisory in 2021 expressing the urgent need to respond to the growing youth mental health crisis and challenges impacting youth through actions like "implementing evidence-based programs that promote healthy development, support children, youth, and their families, and increase their resilience." Dr. Murthy specifically listed youth enrichment programs including mentoring, afterschool programs and other family engagement programs as effective solutions.
To answer that call, NRPA has actively supported park and recreation agencies in their efforts to build evidence-based mentorship programs. NRPA recently finished a multi-year program that supported five park and recreation agencies implementing youth mentoring programs. Through technical assistance and training on NRPA's Youth Mentoring Framework and other resources, collaboration among grantees and sheer determination, these five agencies have realized some remarkable impacts, reaching 133 mentees and 131 mentors. An evaluation of the program found that:
Mentees improved their relationships with adults and increasingly valued their mentor.
Mentees were more able to open up and talk about their feelings.
Mentees progressively participated more in community service and extracurricular activities outside of school.
Mentors also noted positive changes in their mentees' willingness to open up/share emotions.
Mentors learned how to be a better mentor.
Mentors identified positive changes in their mentees and had a role in those changes.
Now it's your turn to join this movement and be part of this work! NRPA is excited to share that we have TWO open funding opportunities available for local park and recreation agencies and their community partners to support mentoring programs! The deadline to apply for these opportunities is March 31, 2023.
Both grant opportunities will provide funding, training and peer networking opportunities to support park and recreation agencies as they develop and implement mentoring practices in park and recreation settings. Leveraging existing youth programs, agencies are encouraged to submit proposals that integrate more intentional one-on-one and group mentoring services and activities into their existing youth and out-of-school time offerings (afterschool care, STEAM, youth sports, environmental education, outdoor recreation, arts, cultural activities, etc.). In alignment with NRPA's equity goals, programs should prioritize mentoring services to reach youth who have historically faced barriers to youth development opportunities, including historically disenfranchised populations, specifically Black, American Indian/Alaska Native; Hispanic/Latino; Asian American; LGBTQ+ youth; and youth living in low-income and rural communities.
The grant opportunities below provide a total of $2.4 million in funding to the park and recreation field:
The Out-of-School Time Youth Mentoring grant will provide $50,000 in funding over 2.5 years to organizations in 20 communities nationwide. This grant is focused on delivering mentoring services to the target populations above. Read FAQs for this opportunity here.
The Mentoring for Youth Impacted by Substance Misuse grant will provide $70,000 in funding over 2.5 years to organizations* in up to 20 communities. This grant is specifically designed to support youth living in communities with high rates of substance misuse (addiction, substance use disorder, and opioid misuse) and youth who have experienced substance misuse directly (in the home or personally). Read FAQs for this opportunity here.
*Only organizations in Alabama, Arizona, Colorado, Connecticut, Georgia, Indiana, Kentucky, Maine, Maryland, Massachusetts, Mississippi, New Hampshire, New Mexico, New York, North Carolina, Ohio, Pennsylvania, Rhode Island, South Carolina, Tennessee, Utah, Vermont, Virginia, West Virginia are eligible for the Mentoring for Youth Impacted by Substance Misuse grant opportunity.
To learn more about these opportunities, watch this informational webinar:
Please review the applications for more details about each opportunity, including the benefits each grantee will receive, FAQs, and a scoring rubric to help you put together a compelling application!
Reach out to mentoring@nrpa.org with any additional questions you have.
These awards are supported by Grants #15PJDP-22-GG-03735-MENT and 15PJDP-22-GG-03844-MENT awarded by the Office of Juvenile Justice and Delinquency Prevention, Office of Justice Programs, U.S. Department of Justice. The opinions, findings, and conclusions or recommendations expressed in this material are those of the author(s) and do not necessarily reflect those of the Department of Justice.