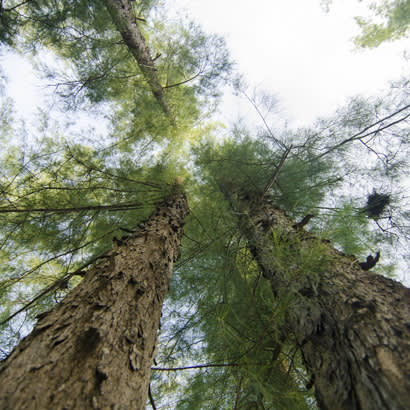 The U.S. Environmental Protection Agency (EPA) has released a new funding opportunity to support park and recreation agencies and their community partners in their critical efforts to combat the impacts of climate change in their communities.
According to the EPA, Environmental Justice is defined as the "fair treatment and meaningful involvement of all people regardless of race, color, national origin, or income with respect to the development, implementation, and enforcement of environmental laws, regulations, and policies." Fair treatment means that no one group of people, including racial, ethnic or socioeconomic groups, should bear a disproportionate share of the negative environmental consequences resulting from industrial, municipal and commercial operations, or the execution of federal, state, local and tribal environmental programs and policies.
Meaningful involvement means that:
People have an opportunity to participate in decisions about activities that may affect their environment and/or health;
The public's contribution can influence the regulatory agency's decision;
Community concerns will be considered in the decision-making process; and
Decision-makers will seek out and facilitate the involvement of those potentially affected.
Park and recreation professionals are essential to advancing environmental justice in their communities — in fact, many are already making meaningful progress every day. Through equitable community engagement practices, addressing inequities and rectifying systemic injustices in historic park design and access, incorporating greener parks for health and sustainability plans, and other strategies, these professionals can lead to measurable environmental or public health results.
Environmental Justice Government-to-Government Program
The EPA is currently accepting applications for the 2023 Environmental Justice Government-to-Government Program (EJG2G). $70 million of Inflation Reduction Act appropriations have been made available to support collaborative, community-based work that provides meaningful and measurable improvements to environmental and public health in communities disproportionately impacted by environmental harms and risks. Approximately 40 awards of up to $1 million across three years will be made to local governments, including park and recreation agencies and federally recognized tribal governments collaborating with at least one community-based nonprofit organization (CBO).
Proposals should focus on one of the following categories:
Climate resiliency and adaptation
Mitigating climate and health risks from urban heat islands, extreme heat, wood heater emissions, and wildfire events
Reducing indoor toxins and air pollution
Community-led air and other pollution monitoring, prevention and remediation, and investments in related technologies, infrastructure and workforce development.
Facilitating engagement of historically marginalized communities in governmental processes, such as advisory groups, workshops and rulemaking.
Applications must be submitted on or before April 14, 2023, by 11:59 p.m. EDT. Award notifications are expected to be made in September 2023, and applicants should plan for projects to begin on October 1, 2023.
Learn more about the EPA EJG2G Program here. Questions regarding EJG2G should be directed to Omari Burrell, EPA Office of Environmental Justice and External Civil Rights.
View the Official Request for Applications on Grants.gov
Looking for other grant opportunities? Take a look at current NRPA grants and other grant opportunities available here.
Miriam Lamoreaux (she/her) is a development specialist at NRPA.