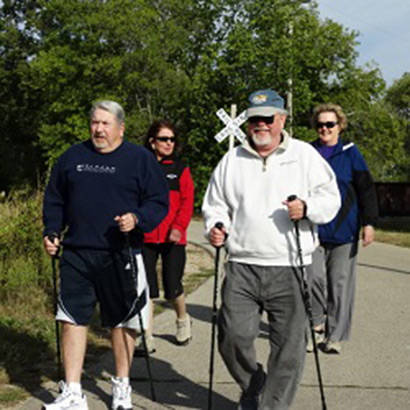 Madison School & Community Recreation (MSCR) in Wisconsin was awarded a grant from NRPA and the Arthritis Foundation to get Madison seniors on their feet – and walking, that is, with the Walk with Ease (WWE) program. The WWE program is an evidence based, six-week exercise program developed by the Arthritis Foundation designed and proven to reduce arthritic pain and improve overall health. Studies by the Thurston Arthritis Research Center and the Institute on Aging of the University of North Carolina show that Walk With Ease is proven to:

• Reduce the pain and discomfort of arthritis
• Increase balance, strength and walking pace
• Build confidence in your ability to be physically active
• Improve overall health

The WWE program is not simply walking. The program includes health education materials to increase the knowledge of participants as it relates to arthritis and health and wellness. In addition, each exercise session is formatted to include a proper warm-up and cool-down period to help keep the body pain and injury free.

With the grant funds Madison School & Community Recreation trained five staff members to lead their WWE programs at three locations - Tenney Park, Madison Senior Center and Garner Park. Together, they were able to engage over 70 participants in the program. WWE participants received program manuals and pedometers to help track and record their progress throughout the program cycle. Many of the participants noted that they really enjoyed walking outside and exploring various walking paths in or around the parks and centers where the WWE classes were held.

MCSR conducted several kick-off events to introduce the WWE program to the community and brought their FIT2GO van – a mobile source of physical activity and education that delivers fitness programs throughout Madison. The grant provided seniors of Madison with greater fitness opportunities and a chance to exercise pain free with proper instruction and program planning.