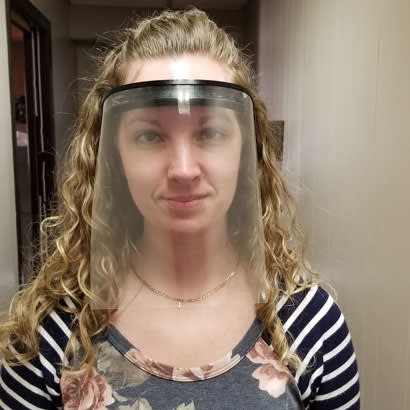 Park and recreation professionals have stepped up in huge ways during the COVID-19 pandemic. During Park and Recreation Month, we honor the good work park and recreation professionals do daily, especially during these challenging times when they have taken on additional roles as frontline workers in their communities.
The park and recreation community as a whole is filled with committed, generous and caring people, so it's no surprise that many NRPA advertising partners have also answered the call to step out of the normal scope of their work and lend a hand to their local communities.
Here are a few illustrations of our partners in action.
Greenfields Outdoor Fitness
Greenfields Outdoor Fitness, an industry leader in outdoor fitness, has created a serious of fitness videos that people of any age and fitness level can use to workout at home. The sessions feature simple mobility exercises to fast-paced full-body workouts. They have been tested by the experts at Greenfields Outdoor Fitness and they vouch that these exercises are guaranteed to get your heart rate up! Their hope is that municipalities and park districts can share them with their constituents to help people keep moving.
Kay Park Recreation
Kay Park Recreation has been making places people-friendly with their line of outdoor site furnishings since 1954. In March of 2020, when COVID-19 hit rural Iowa, some nearby nursing homes found themselves short on personal protective equipment (PPE) for their staff. Kay Park Recreation Corp. was willing to help meet a need in this time of crisis and used their 3D printer to make and donate face shields for these local nursing homes.
According to Marilee Gray, marketing director for Kay Park Recreation, "This crisis may have people social distancing, but it is also a time to come together and help others any way you can."
In this case, Kay Park Recreation was able to help the nursing home staff be a little safer while remaining "people-friendly" with their residents.
Superior Recreational Products
Superior Recreational Products, a Playcore company and manufacturer of shade structures, used their state-of-the-art cutting equipment and shifted production to help cut protective masks for first responders. When Superior Recreational Products employees were notified by Carrollton, Texas, officials that their hometown healthcare workers needed masks, they stepped up to help their local heroes in their time of need.
These are just a few examples of the generosity of spirit that permeates throughout the park and recreation industry. I hope these uplifting moments brighten your day, and feel free to share similar heartfelt stories with us. We all need a pick me up now and then.
Michelle Dellner is NRPA's Senior Corporate Development Officer.