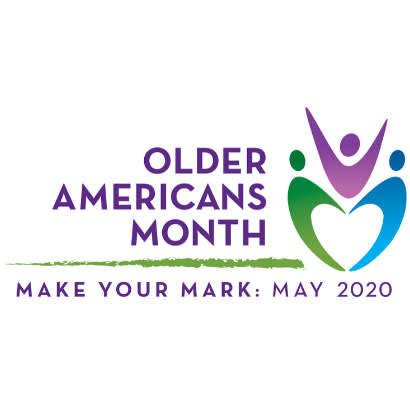 For 57 years, Older Americans Month (OAM) has been a special time to recognize and celebrate older adults in communities across the country. Led by the Administration for Community Living (ACL) each May, OAM also provides resources to help older adults stay healthy and independent, and materials to help communities support and celebrate older adults. This year's OAM theme, Make Your Mark, highlights older adults' unique and lasting contributions to their communities as they offer their time, talents and experience to the benefit of our communities.
But as we look to recognize and celebrate older adults this May, I must acknowledge the current state of our nation as we continue to grapple with the impacts of Coronavirus Disease 2019 (COVID-19) and identify ways to keep our communities healthy. Among those most vulnerable to becoming infected and experiencing severe complications are older adults, many of whom are already faced with challenges including food insecurity, social isolation and chronic conditions. However, despite the fact that many older adults are sheltering-in-place and practicing physical distancing — and the fact that many local park and recreation facilities and amenities are closed — park and recreation professionals have certainly been making their mark and implementing a variety of strategies to keep older adults safe, healthy and socially connected.
In keeping with this year's theme of OAM, throughout May we will be sharing a series of stories about how park and recreation professionals are recognizing, celebrating and supporting older adults in the face of COVID-19. To start us off, here is a snippet of how Newport News Parks, Recreation & Tourism's Active Lifestyles Program is supporting older adults in Newport News, Virginia.
"We send emails to our citizens over 50 years, send mailings and conduct weekly calls to program participants. Nearly 300 participants have been called. We also share our weekly newsletter, Active Lifestyles Home Alone Connection, host virtual bingo, and have sent out 200 care packages to our most vulnerable participants that included exercises and games to do at home," said Catherine Yusuf, program supervisor for Newport News Parks, Recreation & Tourism.
I hope you will stay tuned and share how you are celebrating and supporting older adults this May using the hashtag #HealthyAginginParks. Also, be sure to check out the health and wellness column from the May issue of Parks & Recreation magazine, "Older Adult Health and Wellbeing: Still a National Priority in a 'New Normal'".
Cheers to Healthy Aging in Parks!
Lesha Spencer-Brown, MPH, CPH, is an NRPA Senior Program Manager.