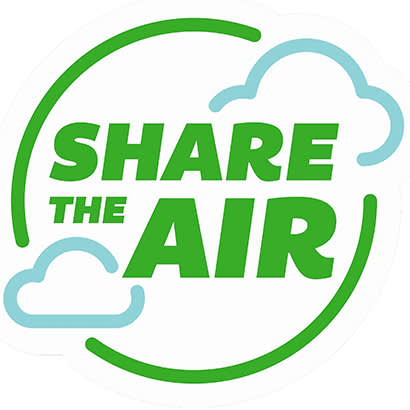 For an enhanced digital experience, read this story in the ezine.
Youth advocates in Virginia encourage park and recreation departments to create 100 percent tobacco-free and e-cigarette-free parklands
Keeping the lands they manage beautiful and creating a welcoming environment for visitors are top goals for park and recreation departments. One activity that continuously is an issue for both visitors and department staff is tobacco and e-cigarette use on parklands. Tobacco products are the most littered item in the nation, accounting for approximately 40 percent of all littered items. Clean-up of these products is expensive and time-consuming, costing the nation an estimated $11 billion annually. Additionally, the nicotine in these products is toxic if consumed by wildlife and visitors, like children or pets. Discarded products pose a significant fire hazard as well. Lithium-ion batteries in e-cigarettes and other heated tobacco products are known to spontaneously ignite and cause fires.
To help park and recreation departments in Virginia address this issue, Y Street, the Virginia Foundation for Healthy Youth's award-winning volunteer initiative for high school students, collaborates with departments to aid them in adopting policies that limit tobacco and e-cigarette use in parklands as part of its Share The Air campaign. Share The Air aims to create 100 percent tobacco- and vapor-
free outdoor public spaces across the commonwealth as an effective solution to ensure a clean and healthy outdoor experience for Virginians.
To achieve this, Y Street members spread awareness at local events and on social media, surveying community members' perceptions of tobacco and e-cigarette use in outdoor spaces and collecting messages of support for tobacco- and e-cigarette-free parklands. "I love participating in these events to help parks be 100 percent tobacco and e-cigarette free," says Y Street Leadership team member and Charlottesville High School senior Max Tyree. "It is so important because the outdoors is a place where you can destress and enjoy nature, and making them tobacco free will provide people with peace of mind." Members also meet with their local departments to share how they can respond to their communities' interests by adopting a tobacco- and e-cigarette-free outdoor policy, and how the campaign can support them in their efforts. Support includes offering a free toolkit, tobacco-free signage and publicity to promote the new policy.
Share The Air has made a strong impression on departments throughout Virginia. The campaign currently has seven local partners that have adopted new tobacco- and e-cigarette-free policies, with more departments joining the movement. When asked about the locality's decision to adopt a policy, Ashland Parks and Recreation Coordinator Emmy Houck replies, "We want to create an inclusive environment that promotes the well-being of our community and improves quality of life. Ensuring our spaces are tobacco free encourages a welcoming, clean and safe environment for park-goers." Winchester Parks and Recreation Director Chris Konyar notes that they made their decision for similar reasons related to equitable park access. "The mission of Share The Air matches the City of Winchester's overall mission, especially the goal of strengthening Winchester by fostering a safe, healthy and diverse community for all with ample opportunities for recreation, wellness and cultural activities."
Share The Air and Y Street are proud to assist Virginia-based park and recreation departments in ensuring equitable access to recreational areas. Learn more about Share The Air.
Thank you to Y Street and Virginia Foundation for Healthy Youth for their contributions to this article.
Danny Saggese is Director of Marketing at Virginia Foundation for Healthy Youth.