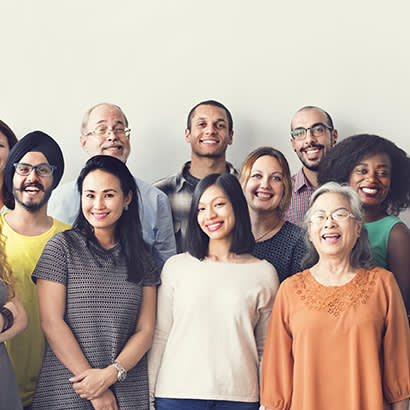 For an enhanced digital experience, read this story in the ezine.
I came to the field of parks and recreation in a nontraditional way. For 11 years, I worked with a nonprofit that supported an urban parks department through capital improvement grants; community-driven park planning; and corporate, college and community volunteers. I earned a degree in social work and had a few years of experience as a volunteer coordinator at United Way.
Throughout the past 16 years, I cultivated a love of parks and an appreciation for what it takes to keep parks running. I held many different titles, from community builder (or volunteer associate) to director of community building (or director of programs) to healthy cities director, and now director of community and environmental resilience.
Many people are reassessing their work and are seeking meaningful opportunities that support community resilience. According to the 2022 NRPA Park and Recreation Salary Survey report, "The Bureau of Labor Statistics estimates that local park and recreation agencies employed more than 165,000 full-time staff throughout the United States in 2020. These employees, combined with the efforts of several hundred thousand more part-time and seasonal workers, deliver services in nearly every city, town and county virtually every day of the year. These skilled teams program events, maintain facilities and otherwise ensure that all community members can access and enjoy all that their local park and recreation agencies offer." You can use this report to compare your agency against the field at large.
Conservation
Hiring for environmental education, green infrastructure maintenance and conservation projects can present a challenge. Focus on core transferable skills that a broad range of candidates might bring to widen your search. Good customer service and a willingness to learn new skills in an evolving field are foundational. Provide on-the-job training where you can. Develop partnerships with community-based organizations providing green jobs training. Explore opportunities to include the skills that you need in the green jobs program's curriculum. Consider hosting hands-on learning opportunities with green jobs programs in your parks. Think about what brought you to this work and what keeps you here.
Recruit
Consider targeting often overlooked or marginalized populations through community partners, elected officials and targeted recruitment.
Older adults – In the current economy, people who have retired might be interested in seasonal or part-time opportunities.
People returning to the workforce – This is a diverse group, from veterans to caregivers — like stay-at-home moms or those caring for the elderly — to formerly incarcerated people looking to transition back into society and be part of a team providing essential services to the community.
Differently-abled people – Any of the groups that I mentioned above might all be in this category, too. You might be required to check your biases and have hard conversations across your team to provide a welcoming environment. Focus on the mission of your department and the work that needs to be done to keep parks and recreation available to your community.
Review the titles you use for current and open positions. It could be possible to update titles to be more meaningful or add a subtitle that centers the work in a more targeted way.
Review your requirements around education and years of experience. If a degree is required, expand the type of degree you would consider. For example, you might not be able to attract candidates with a degree in turf management, but maybe a person with a degree in horticulture or environmental science could have the core skills and only require targeted training. Partner with community nonprofits, manufacturers and local education institutions for trainings and certifications.
Engage
Your department might not be able to compete with increased wages in the private sector. Consider leveraging your assets, like reduced cost or free tee times at the public golf course, pool or exercise class.
Consider friendly competition. For example, offer the crew with the most on-time and present people throughout a month a certificate and donuts presented by the department's director or someone else in a leadership position. Recognize the crew on social media or on the agency's website.
Communicate with both returning and new staff with regular meetings at monthly or quarterly intervals. Do not wait until there is a big change to call people together. The meetings can be an opportunity to share success, build trust, address concerns, and help people see the importance of each job in providing quality park and recreation services to your community. Park and recreation professionals often speak about the opportunity to serve their community as a motivating factor for staying in the field, so be intentional about celebrating the essential role of your employees.
We can welcome new and returning employees with intention as we build a movement to support increased use of parks and recreation facilities. Celebrate the essential nature of your work and join the conversation on NRPA Connect, where we encourage you to share your stories of success and crowd source solutions from people in diverse agencies across the country.
Ayanna Williams, MSW, is Director of Community and Environmental Resilience at NRPA.