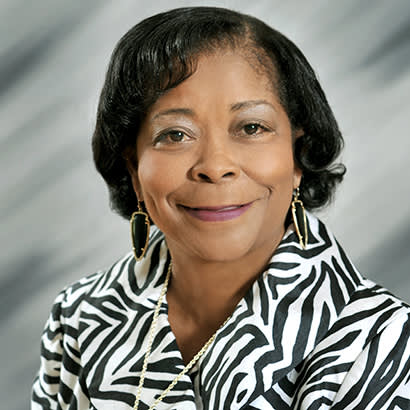 For an enhanced digital experience, read this story in the ezine.
American novelist and essayist Ken Kesey once said, "You don't lead by pointing and telling people some place to go. You lead by going to that place and making a case."
As park and recreation professionals, we show up in the places — literally and figuratively — where we are leading our communities. As we work to improve the health and well-being of all our community members through recreation programming and time spent outdoors, and increase the resiliency of communities by enhancing the vitality and accessibility of our green spaces, we also act as a part of the community we serve. We live by the values we work to advance, and exemplify for our community members the vital benefits that parks and recreation provides.
To fully convey these values, it is important that in addition to showing through actions, we are intentional about making the case for parks and recreation. One of the key facets of NRPA's 2020-2023 Strategic Plan is to "Build a Movement." According to the plan, "Through strategic storytelling campaigns, PR efforts, partnerships and research, we will demonstrate the impact and vital work done by park and recreation professionals and highlight their roles in creating communities that excel in conservation, health and well-being, and equity efforts."
Part of making the case is lifting up the great work that the dedicated people of our field perform every day. In this issue, we recognize 30 of the top young professionals within the field of parks and recreation — from inclusion and adaptive recreation programs specialists to directors. While the paths are different, these young leaders have each gone above and beyond to improve the quality of life of their community members.
We also make the case for parks and recreation by showing, through research, that parks and recreation — and the professionals who make it happen — are essential. Studies show that parks and recreation promotes health and wellness, is critical to childhood development, drives economic opportunity, unites people, and makes our communities resilient in the face of natural disasters and climate change. This would not be possible without the dedication of leaders like you, who work tirelessly to ensure these outcomes are realized.
The recent news of Buffalo Bills safety Damar Hamlin serves as a reminder of the importance of safety in recreation, and highlights opportunities for parks and recreation to lead in this realm at the local level, especially in youth and league sports. Ensuring safety equipment is available for athletes and providing proper safety training for volunteer coaches, league officials and other personnel are paramount to ensuring our community members can safely participate in activities hosted by our agencies.
In Brené Brown's Netflix special, titled Brené Brown: The Call to Courage, she speaks about leadership, stating: "We all have a responsibility to show up and bring our whole hearts and our whole selves to work, and to lean into the tough conversations." One thing that the professionals in our field have in common is that they care deeply, and that fuels them to show up each day to tackle the difficult issues that our communities face. At the heart of leadership is service. You serve as leaders in big and small ways every day — from showing up for the individuals who enter your parks and recreation centers, to collectively leading the nation to a healthier, more resilient future. Thank you for all you do to make lives better.
Carolyn F. McKnight Fredd, Chair, NRPA Board of Directors