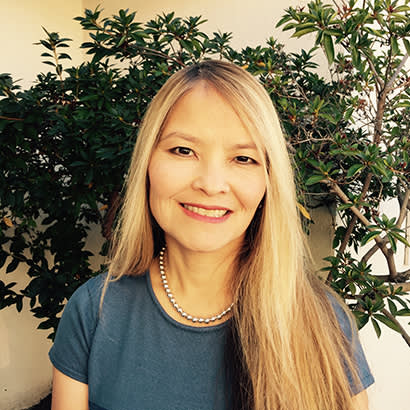 For an enhanced digital experience, read this story in the ezine.
I believe if you've been in a job long enough, you've likely encountered plenty of strange, wild and downright hilarious moments to fill a book or two. Although I've been at NRPA just two-and-half years, I'll bet many members of our park and recreation community have some really memorable and fascinating stories just waiting to be shared with our magazine team. So, in honor of our conference issue, I have one question for you: What's your funny park and recreation story involving kids?
We're very excited to learn about these stories, however, please adhere to a few ground rules: (1) Keep it professional; (2) don't include the full name of the person(s) involved; and (3) think light and funny. We invite you to email us your story.
If you're attending the 2022 NRPA Annual Conference in Phoenix this month, I recommend reading our cover story, "Dr. Temple Grandin on the Importance of Outdoor Play," on page 38, which profiles one of NRPA's featured conference speakers. Author Paula M. Jacoby-Garrett spoke one-on-one with this esteemed scientist, animal behaviorist and author, as well as an important voice for those living with autism. "Having autism herself, Dr. Grandin is both an advocate and spokesperson for individuals on the autism spectrum. Recently, she has lent her knowledge and expertise to the park and recreation world through a unique collaboration with Play & Park Structures," Jacoby-Garrett writes. This important partnership emphasizes the need for inclusive design in playground equipment, so that individuals of all abilities can enjoy outdoor play.
Contributor Cheri Ruane takes this concept one step further with the feature article, "Principles of Inclusive Playground Design," on page 44. According to Ruane, "With each new universal design, we have an opportunity to move the needle on what constitutes a great playground. You simply cannot make progress if it's not compelling to people of all ages and abilities."
Are you currently planning your trip to Phoenix? Check out our special conference section on page 50, which offers a handful of suggestions for fun things to do in the city nicknamed, "The Valley of the Sun." You'll also find a handy list of frequently asked questions to assist you with your registration and travel needs.
Lastly, don't forget to visit our expansive exhibit hall, where you'll discover a plethora of companies and service providers showcasing the latest products available on the market. And, be sure to say hello to our magazine team in the NRPA Member Area Booth #2559. We look forward to meeting you, answering your editorial questions and, perhaps, hearing your funny park and recreation story. You never know…it just might be published in a future magazine issue. See you in Phoenix!
Vitisia Paynich is Executive Editor and Director of Print and Online Content at NRPA.