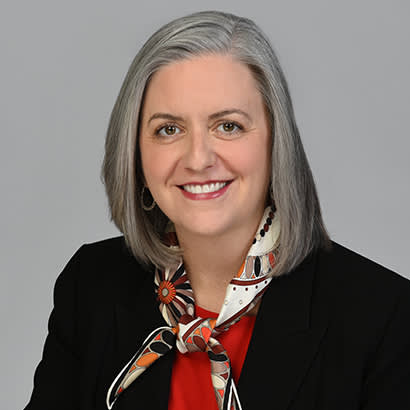 For an enhanced digital experience, read this story in the ezine.
The message in this month's column is a simple one — making people feel worthy and important. I write this still processing the news of a beloved family member's passing. While sharing stories recently, one of my cousins said, "People loved her for her way of making them feel worthy and important." It struck me in sitting down to write this piece, which kicks off our Annual Conference issue, that making people feel worthy and important is what this field does.
The foundation of NRPA's charitable mission is park and recreation equity — striving to ensure that everyone benefits from parks and recreation. When people are benefiting, they are achieving greater well-being, social connection, economic opportunity and healthier environments. What better way to make people feel important than investing in the places, spaces and programs that deliver on park and recreation benefits?
This issue of Parks & Recreation includes a couple of features that speak to this idea of making our community members feel worthy and important — from Dr. Temple Grandin's piece on how spaces can be created to support neurodiversity, to core principles of inclusive park design.
Recently, I had the pleasure of visiting and meeting with park and recreation professionals in Minnesota. One rising leader in our field, Meredith Lawrence of Mendota Heights, shared stories of how she is supporting community members through the public golf course she manages — including three blind veterans who are able to play the course safely thanks to Lawrence's inclusive approach. Steve Benoit of Shoreview Parks and Recreation gave me a tour of their innovative playground, and I was delighted to see the intergenerational engagement in their incredible, vibrant space. Another great example of working to make all members of the community feel worthy and important came from Brad Tullberg of Brooklyn Park. He shared how they are reaching out to engage and support their growing population of New Americans — helping them to understand the benefits of parks and recreation and engage in programs and spaces.
The truth is that we all want to feel worthy and important, cared about and invested in. Family members can certainly do that, it's true. But, when it comes to achieving that at the community level, parks and recreation is truly where that is best and most fully manifested.
Our theme of "Rise Up for Parks and Recreation" supports feeling worthy and important as a field — seeing greater investment, appreciation and celebration of the work that each of you do for one another and your communities.
Kristine Stratton, NRPA President and CEO.