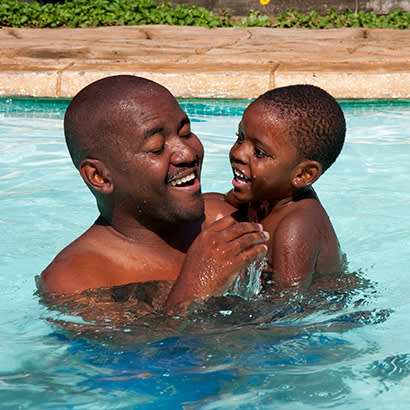 For an enhanced digital experience, read this story in the ezine.
For many Black people, seemingly ordinary leisure time activities — like bird watching, playing golf, swimming or jogging — have been met with harassment, involvement from law enforcement or murder. Not all instances of racially-motivated situations gain national attention, but the experiences are no less frustrating, demeaning and distressing.
Through NRPA's Equity Pillar, we are learning more about how structural and institutional racism impacts when, where and how park and recreation professionals provide services. In addition to the systemic and deliberate barriers presented to minorities, interpersonal and internalized racism contribute to how Black participants connect while engaging in the services we provide and how receptive they feel when entering into the spaces we offer. Beyond expanding access, evaluating policy and promoting awareness building, we must ask the question: Are we working to make our spaces places where Black people can feel as though they belong?
Promoting Health Benefits Through Belonging
Spending time outdoors walking, hiking, camping and kayaking contributes to my overall sense of well-being. As a park and recreation professional, I am continually encouraging others to approach their own personal wellness goals by getting out, being active and trying something new. Using myself as an example, I promote the benefits of being outdoors and discovering. However, when confronted with my own racially-influenced experiences, I realize that for some Black participants, what I am endorsing may be a source of humiliation, loneliness or trauma.
Black people may feel as though they do not belong when participating in activities, like camping or boating. They may encounter unwanted attention, unsolicited advice or insulting commentary, resulting in microaggressions and tokenism. Although not physically harmful, microaggressions — such as asking, "How did you afford that camper?" or "Where did you get that boat?" — suggest that the Black participant could not possibly own or have access to these items. Additionally, offering assistance or celebrating Black participants, either symbolicly or superficially, because of their race and not from a genuine place, tokenizes them.
Black people may turn away from activities wherein they do not see other Black participants. The lack of representation and community hinders their ability to fully engage and feel comfortable exploring and learning. The growing number of affinity groups, like Soul Trak Outdoors, Black Outside Black and Girls Trekkin, provide a community wherein Black participants can engage in outdoor adventure recreation with other people who they closely identify with. By building community, Black participants can feel a sense of safety and connectedness to an activity or facility, and will be more inclined to continue to utilize the service and introduce it to others.
Ensuring Safety
Physical and emotional safety, whether realized or perceived, is another obstacle for Black participation. Black participants can be made to feel unsafe in our spaces by being followed or questioned; seeing visual cues, like a confederate flag; or through outright racist acts, like racial slurs and cultural insensitivity. This lack of safety creates tension, hesitancy and suspicion. Participants who can feel comfortable and confident to be themselves have a greater opportunity to discover new experiences.
The concept of recreating while Black underscores that the opportunities and experiences of Black people engaged in leisure time activities can be drastically different from that of white people simply because of race. As we campaign and inspire more and more people to take advantage of the essential services and facilities we provide, we also must consider why access does not always translate to utilization. Welcoming new participants can begin to influence a sense of belonging and thereby nurture a new lifelong user.
Chamreece Diggs, MBA, CPRP, is Facilities Coordinator at City of Greensboro Parks and Recreation.