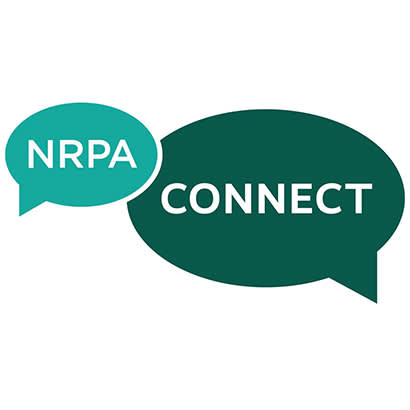 For an enhanced digital experience, read this story in the ezine.
NRPA Connect is an online networking platform that makes it easy to communicate with an experienced network of nearly 60,000 peers ready to share best practices, make connections and answer your questions. The new NRPA Connect is here! You will notice a more personalized homepage where you can see your community activity, upcoming events and new contact suggestions. Here are some tips to get the most out of using NRPA Connect:
New Resource Library
Check out the updated and organized resource library. With more than 4,000 resources to search from, the library holds the information you are looking for to help you serve your community.
Favorite Resources
Save your favorite resources that you find in the library. When you want to save a resource, you can click on the blue "Action" button and "Add to Favorites." You'll find it saved under Learn > My Favorite Resources.
Schedule a Post
Want to ask a question or share some exciting news, but aren't quite ready to share? Now you can schedule your posts in advance.
Update Email Preferences
In your Connect profile, under "Community Notifications," you have the option to customize when you receive emails and choose different options for different communities.
Join a Network
Networks are member-exclusive communities. With a diverse set of networks, you can engage with like-minded professionals who face the same challenges and opportunities as you do every day. Many have monthly phone calls and meet in person at the NRPA Annual Conference.
Request a Contact
You can request contacts from other professionals on NRPA Connect to make connections and build your network. Search the member directory to find peers to connect with.
Learn more about NRPA Connect. Don't know your NRPA login or have another question? Contact Us.