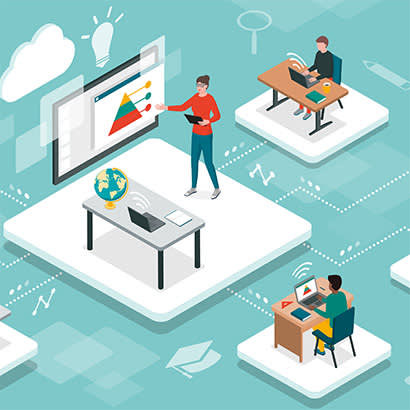 For an enhanced digital experience, read this story in the ezine.
NRPA offers many online learning opportunities, including Virtual Talks, Virtual Sandboxes and Virtual Clinics for individuals at all levels in the park and recreation field. The NRPA Virtual Learning Subscription for members includes 12 pre-scheduled learning events (one per month) with free access to archived 2022 subscription events throughout the subscription year. The subscription includes eight Virtual Talks and four Virtual Sandboxes. Each Talk is worth 0.1 Continuing Education Unit (CEU), for a total of 0.8 CEU for the full subscription. Want to know more about NRPA's learning opportunities?
Virtual Talks feature knowledgeable subject matter experts presenting on timely insights from research and practice.
Virtual Sandboxes create online networking experiences for participants to talk shop, compare notes and swap advice around hot topics in the field.
Virtual Clinics invite participants to discover new skills and concepts through hands-on learning. Participants will immediately apply these concepts to real-life examples through workshop activities. They will be able to take their newfound skills and these real-world applications back to their agencies.
Take advantage of your NRPA membership by getting started with the monthly virtual learning subscription today.