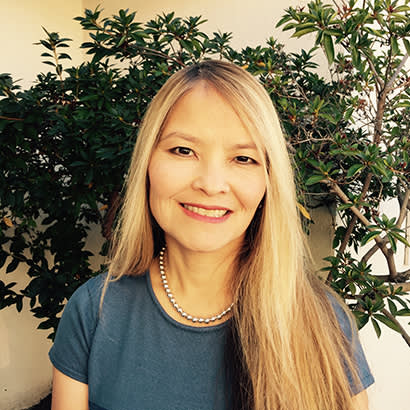 For an enhanced digital experience, read this story in the ezine.
"Do not desire to fit in. Desire to oblige yourselves to lead."— Gwendolyn Brooks
Every day, park and recreation professionals not only serve their communities, but also choose to lead them. Throughout the coronavirus (COVID-19) pandemic, they've taken the lead on organizing food distribution locations, assisting with logistics for popup COVID-19 vaccination and testing sites, and offering critical online learning facilities for children of working parents and guardians. When it comes to community leadership, parks and recreation sets a very high bar.
And speaking of setting a high bar, in our cover story, "30 Under 30 for 2022," on page 34, NRPA's Michael Biedenstein presents the much-anticipated young park and recreation professionals to watch this year. This marks Parks & Recreation magazine's and the NRPA Young Professional Network's second annual 30 Under 30 recognition program. These 30 exceptional individuals elevate the field with their innovative thinking, problem-solving abilities, and unwavering dedication to the patrons and communities they serve each and every day. And, most importantly, these professionals share a commitment to placing diversity, equity and inclusion (DEI) at the center of their work.
DEI is also at the heart of the American Academy for Park and Recreation Administration's (the Academy's) mission of becoming more inclusive in its membership and making the field at large more diverse. In the feature article, "The Perfect Moment: The Academy, Allyship, Awareness and Advancement," on page 44, co-chairs Tracey Crawford and Roslyn Johnson take a closer look at the origins of the Academy's Justice, Equity, Diversity and Inclusion Task Force and why allyship is vital to this work. "An ally makes a continual investment of their time in having those brave conversations, supporting others, holding themselves accountable when mistakes are made, apologizing and making the effort to educate themselves to better understand the alternative perspectives," Crawford and Johnson write.
Strong leaders know that good communication is critical to ensuring transparency across the organization spectrum, and that colleagues remain on the same page when it comes to achieving objectives. In the feature article, "Message Received," on page 48, contributor Denise Anderson outlines best practices for successful verbal and nonverbal communication. She writes, "[C]lear, effective communication is critical to a leader's or manager's success and contributes to their employees' and the agency's success as well. Failure to effectively communicate may lead one down a path of miscommunication, distrust, anger, inefficiency and other negative outcomes."
And as park and recreation professionals continue to make DEI a priority for their organization, let us not forgot one simple point: a true leader is someone who doesn't just inspire a few like-minded people, but is one who can masterfully lift up everyone to reach the same goal.
Vitisia "Vi" Paynich isNRPA's Executive Editor and Director of Print and Online Content.