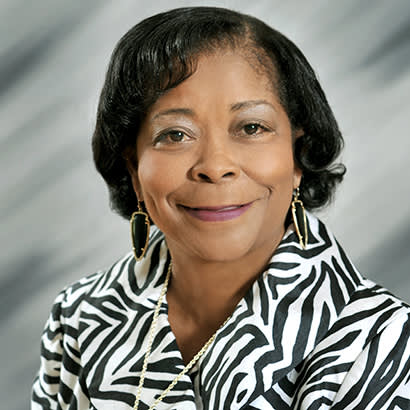 For an enhanced digital experience, read this story in the ezine.
During my four years on the NRPA Board of Directors, I have worked alongside amazing leaders who have guided the board to successfully achieve its goals. This year, I am honored and humbled to be elected as chair and I am excited to continue serving this organization and its members in this important role, carrying forward the work of many great leaders who came before me.
Speaking of leaders, the field of parks and recreation is full of remarkable people who step up every day — from delivering aid during a crisis, to developing innovative methods for proactively addressing the challenges of the future, to providing the life-saving benefits of the outdoors to all, to shaping the physical and mental health of communities through program offerings, and more. No matter your role, as a park and recreation professional, you are leading the way to a healthier, more resilient and more equitable future.
In this issue of Parks & Recreation, we highlight some of the top young leaders in our field, from park and recreation agency directors to graphic designers and more. Each of these young pioneers has earned their way to this recognition by going above and beyond in service of their community.
As you take part in this vital work, NRPA is committed to supporting you. In my letter to the membership in November, I asked, "Where do we go from this point?" and posed the following answer: As the leading organization in the field of parks and recreation, NRPA remains steadfast in centering equity in all of our work — including our conservation and health and wellness initiatives — to continue supporting our members in building amazing and resilient places and spaces for communities across the country. I believe that through collaboration with other partners and agencies, we will create opportunities that will better serve our profession. We will continue the work of identifying champions throughout the country who are doing the important and essential work of serving their communities. We will connect with policymakers at all levels, as well as leaders in the business and philanthropy communities, to advocate on behalf of and generate funding support for large and small communities. We will continue to position our professionals as global leaders who work to diminish the devastating impacts of climate change and health disparities. We will be innovative in how we bring the next and best practices to all we serve. And, most importantly, we will be relentless about equity in all we do.
Lao Tzu, an ancient Chinese philosopher, once said, "A leader is best when people barely know he exists, when his work is done, his aim fulfilled, they will say: we did it ourselves." As park and recreation professionals, you work behind the scenes every day to ensure a better life for all. We at NRPA recognize your hard work and service to your communities, and we thank you.
Carolyn F. McKnight-Fredd is Chair of the NRPA Board of Directors.